Game Grumps Pledge $20K For Charities Supporting Black Lives Matter
The Game Grumps join the many YouTube and Twitch gamers who have been speaking out about the protests and supporting Black Lives Matter. The company issued a statement on Twitter from both hosts Arin Hansen and Dan Avidan, as well as the rest of the staff, revealing that they would be pledging $20,000 toward charities and causes that support the ongoing discussion and efforts to end police brutality, racism, and white supremacy in this country. You can read the entire statement below, in which they also apologize for their past behavior and vow they will be better.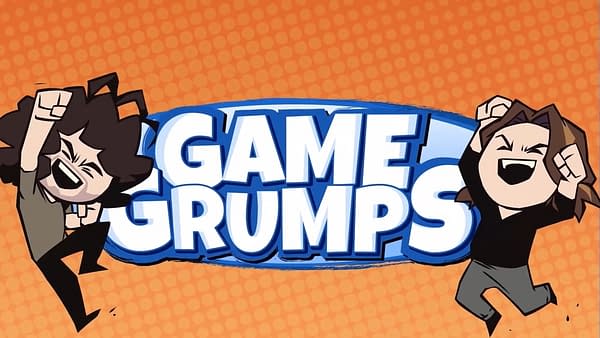 We at Game Grumps support the effots of the Black Lives Matter movement and stand firmly against white supremacy, racism, and police brutality. We are donating a total of $20k to charaties that support Black owned businesses, Black LGBTQ+ support groups, and bail funds to help protestors who are fed up with this shit. We have listed these charities in the replies which YOU TOO can donate to, even if it's a small amount, it all helps. If uou ar at all offended by these sttements, well, there are tons of other internet shows you can go watch. This is where we stand. We're not releasing any new merch items this week out of respect for the movement and to reduce noise.

However, we cannot make this statement without acknowledging out own histoy. It is EXTREMELY necessary that this be said with the context that Game Grumps has posted content for many years, and in those early ones we used hurtful language and hurtful jokes, sometimes at the expense of POC, black, gay, or transpeople. There is no excuse for this. For those who we've hurt with out words, from Arin, Dan, and everyone at Game Grumps, you deserve an apology. We are deeply fucking sorry. We shouldn' have had to have made these sorts of mistakes in order to be better, we shouldn't have have had to hurt people to learn. You also shouldn't have to wait this long for a formal apology for it. We believes that simply stopping that kind of behaviour was enough, but we understand that the hurt of those affecteddeserves to be acknowledged and the problem deserves to be talked about openly. You deserve respect, and we did not give that respect in those moments. Fuck that. We have to be better. And again, if it bothers you that this is where we stand, you can easily unsubscribe.

Join us in getting active. Check this thread for ways you can hep fight white supremacy and police brutality. Stay safe out there. FUCK WHITE SUPREMECAY, FUCK POLICE BRUTALITY, BLACK LIVES MATTER.