Review: PowerA Nintendo Switch Pro Controllers
We got a number of items to review from PowerA when it comes to the Nintendo Switch, but the ones we were most excited to try were their Pro Controllers. Technically, the item is called an "Enhanced Wireless Controller", but we know better, this is an officially licensed third-party Pro Controller. Which is a godsend because as much as we appreciate Nintendo, $60 for a controller when Sony and Microsoft sell theirs for $40 is a bit much. So how does the PowerA version hold up compared to the one Nintendo makes? They sent us a Legend of Zelda controller and a Diablo 3 controller to try out.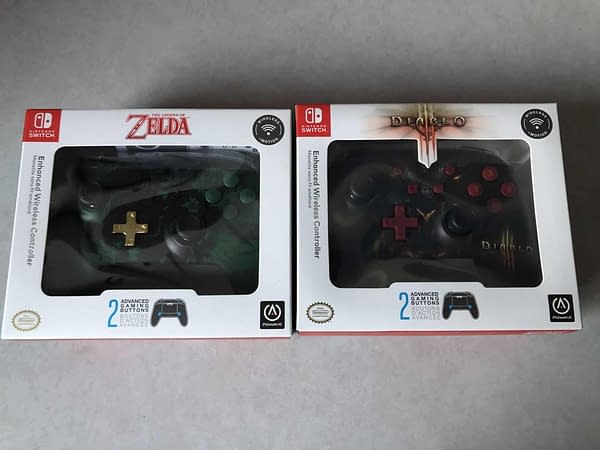 First, let's take a look at the design of these controllers. The Legend of Zelda controller is a deep shade of green with black designs all over the face. Here we see link riding on Epona, with a map of Hyrule in the background with the lovely little touch of having a Triforce compass on the right grip. I love the added touch of having a golden d-pay, made to look like the original NES gold cartridges. It even feels like the cartridge used to!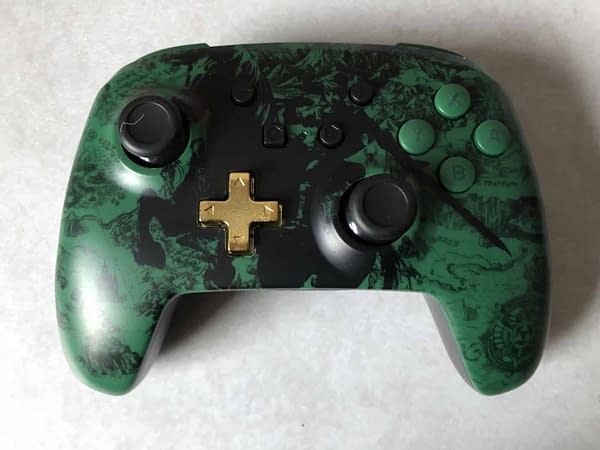 The Diablo one looks pretty cool too, but this one feels more like they simply put a sticker of the main poster art for the game on the controller as we get a good look at the devil staring through the buttons with the Diablo 3 logo on the right grip. I feel like they could have done a better job with this one, but I also have no idea how much leeway Blizzard gave the company with their property. So we'll call this design cool but adequate.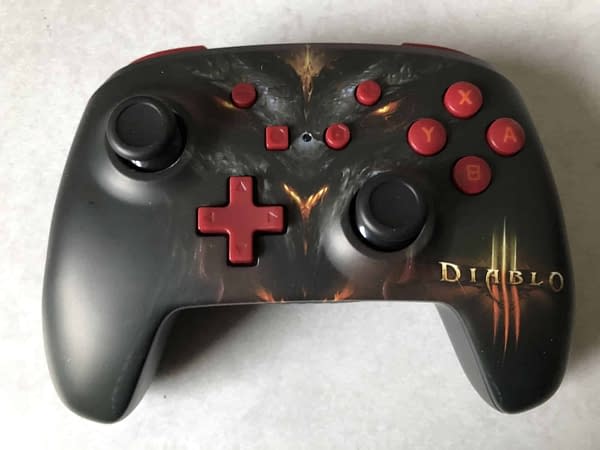 Each controller has the regular set of buttons to operate a Nintendo Switch, but PowerA decided to add a little something extra on the back as you have the ability to program specific buttons to do stuff if you see fit. There's a small set of instructions that show you how to use the buttons on the back so you can setup the controller to do what you'd like to a degree. The one major drawback to these controllers is that they run off of two AA batteries. Considering you can charge the regular Pro Controller, and this is a licensed Nintendo product, I see no reason why the company couldn't share that tech instead of making us buy batteries.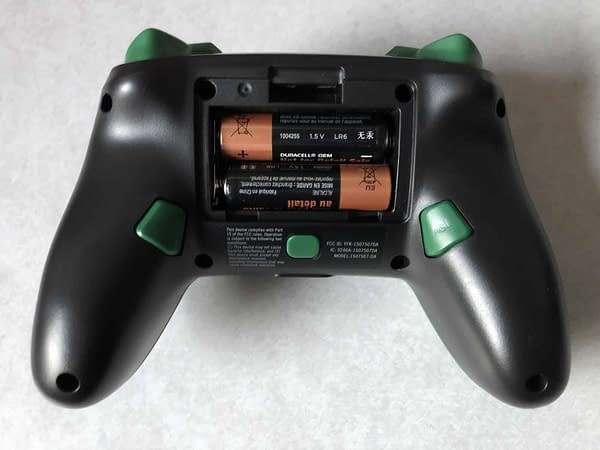 The controllers use a 4.1 Bluetooth signal to connect to the Switch, which works most of the time but occasionally has an issue detecting a new controller if you already have one hooked up. Neither controller comes with HD rumble, but they do come with Motion Controls. So if you have a need to move the controller in a game that uses it like Mario Kart 8 Deluxe, it works just like it would if you were holding the Switch itself. After playing several different games and sessions with these, I found them to be very responsive and equal to that of the Pro Controller in terms of gameplay value. They basically work like a charm.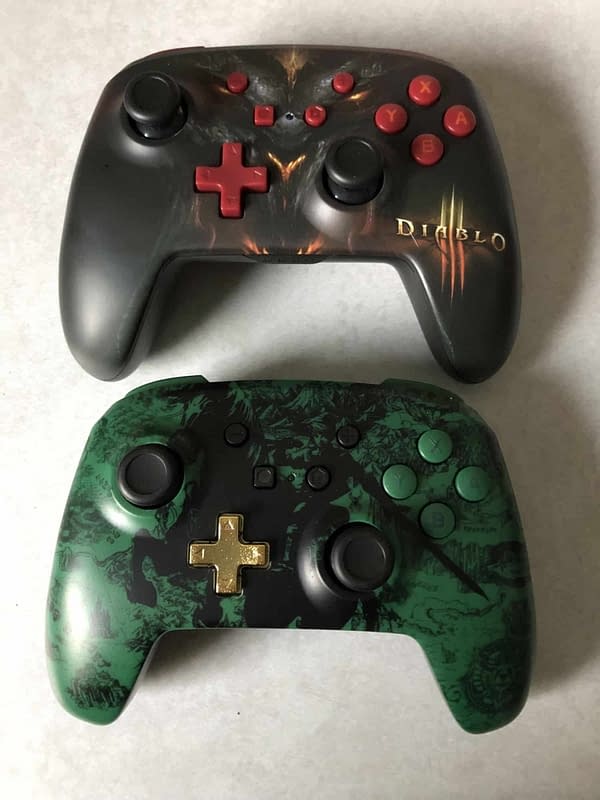 I really enjoyed the PowerA Enhanced Wireless Controllers as they gave me the feeling of having an official Pro Controller with a cooler design at a cheaper price. I'm a little saddened at the idea that I can't charge these, so I'm hoping somewhere down the road the company wises up and creates charger packs you can install into the battery case and charge with a USB cable. Beyond that, these are a great and cheaper alternative. Right now you can snag them for about $50 a piece. Still higher than other consoles, but cheaper than the Pro Controller, if you don't mind getting something that isn't direct from Nintendo.