Review: Secretlab's Titan 2020 Series Gaming Chair
A couple of months ago we visited with Secretlab in NYC to talk about their 2020 Series line of gaming chairs. Now, we're reviewing one from the Titan line. We've received Titan chairs in the past and they've been killer quality that makes for a great gaming experience, but we only had a little bit of time to try out the 2020 models when we saw them back in May. So how does the new line hold up compared to the past? The company sent us one to build and properly review for you here.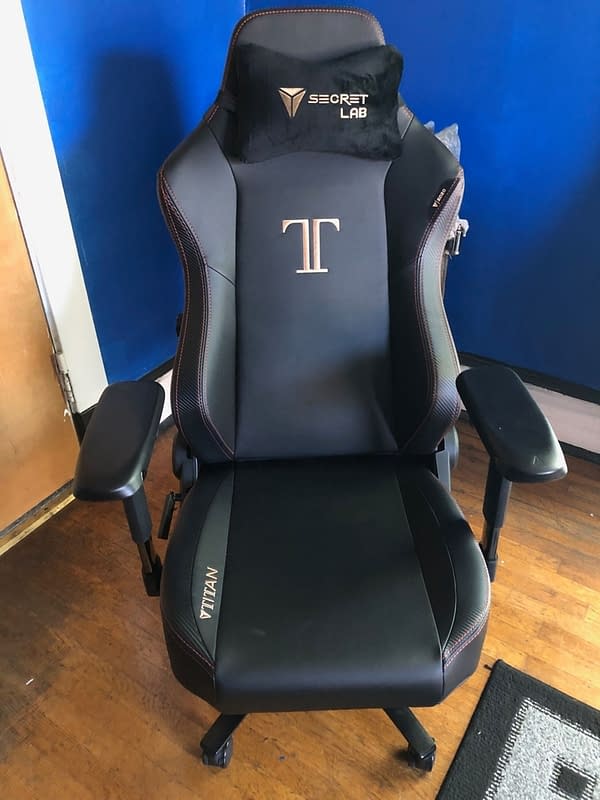 We'll start at the top and work our way down, beginning with the headrest pillow. This is a wonderful little Cold-Cure foam pillow that acts a lot different than their memory foam pillows in the past. Not only does this one have a memory foam feeling and quality to it, but the material is also cool to the touch. This was designed so that over time as your body rested an accumulated heat in the memory foam, the pillow would counteract it so that you always stayed in comfort and weren't just sweating away in place. I really liked that new addition.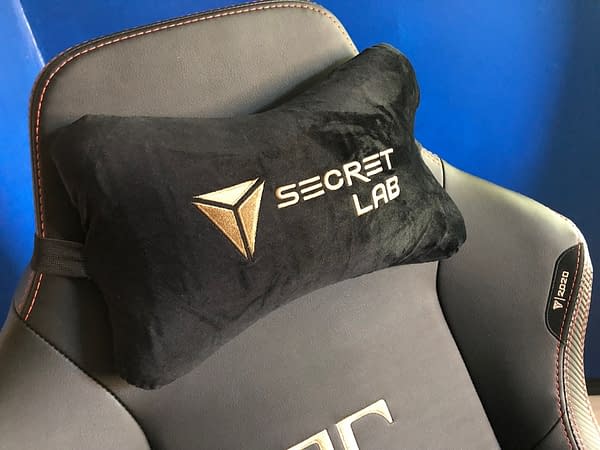 They also made some adjustments to the lumbar support built into the chair. I like this design because you don't have to deal with a pillow behind your back if you don't want to, it's an optional adjustment and you can make it however resistant you need it to be. But the change on this model that the crank turns a lot smoother and the movement doesn't feel like you're just changing gears. It's a smooth transition on your spine and it brought out much more comfort.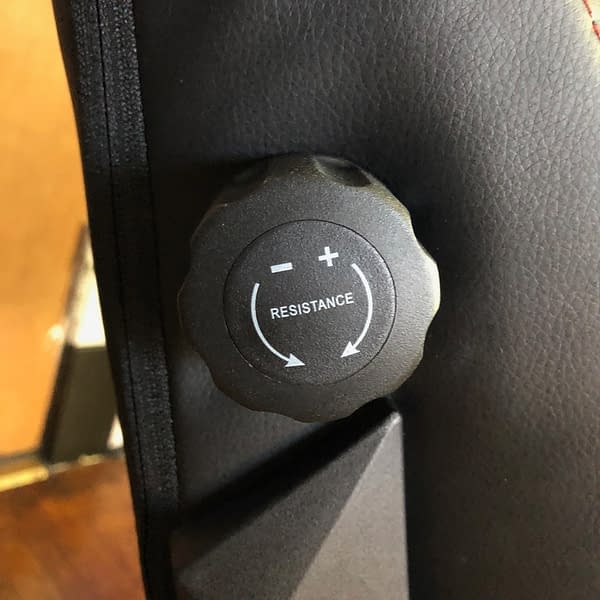 The back of the chair didn't change much, other than the design seems to feel more rigid in case you back into stuff. Which let's be honest, we all end up pushing our chairs into something we don't intend to. I just wanted to show this off for people who were curious about how the 2020 Series looked.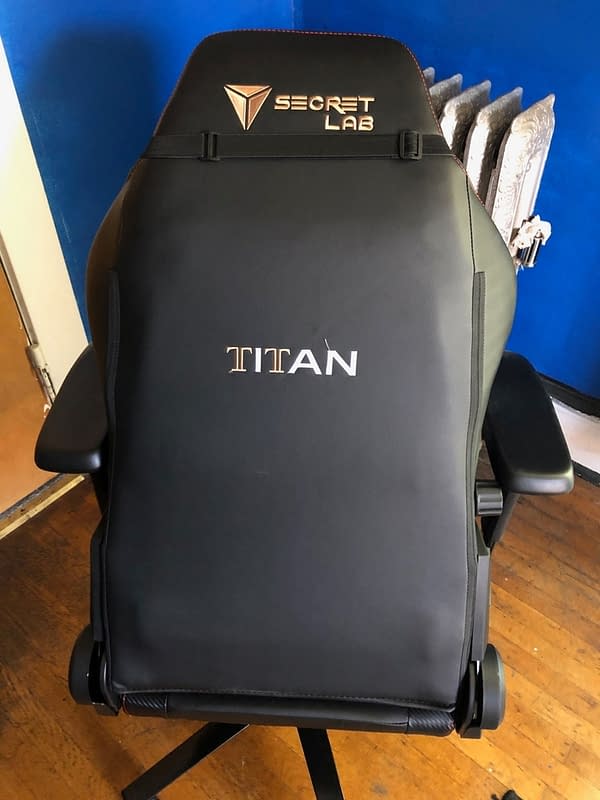 The front end of the back has more of the Cold-Cure foam, this time spread throughout the chair. Take note you now know it's a 2020 Series because Secretlab put the label right on the chair for you to see. THis back was as smooth as it could get and was a joy to sit in compared to the previous model.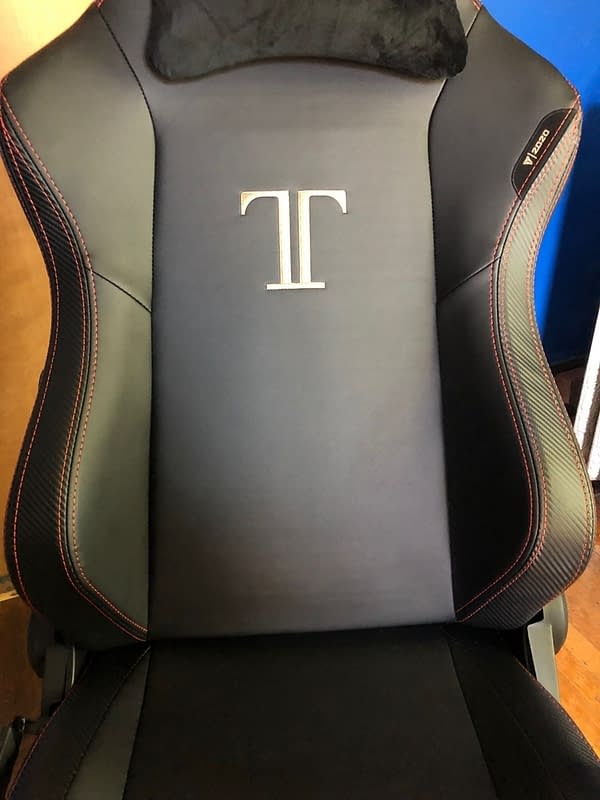 The seat, aside from the Cold-Cure, is pretty much the same as the previous model. The big difference is the leather, which they used PRIME 2.0 PU leather. Essentially the change was made to improve flexing and abrasion resistance, that way your rear end isn't pulling on the fabric or making any creases that might eventually cause it to tear faster. They made this section to last for a long period of time.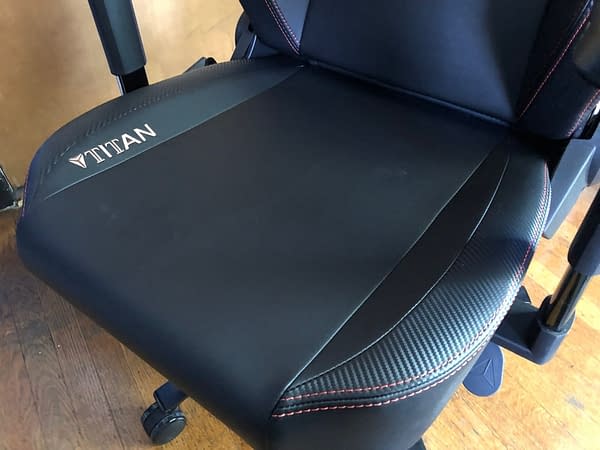 The armrests are probably the area with the most change as they've done away with some of the plastic parts and made them full metal. That way they're not easily bending and breaking for those who abuse their chairs while sitting or gaming. They are still four-directional armrests, designed to be ultra-resistant to corrosion so that they don't wear away over time from you leaning into them or resting your arms in them. This is the greatest improvement to the series and I'm happy to see it fix an issue I've had with several chair companies after longterm use.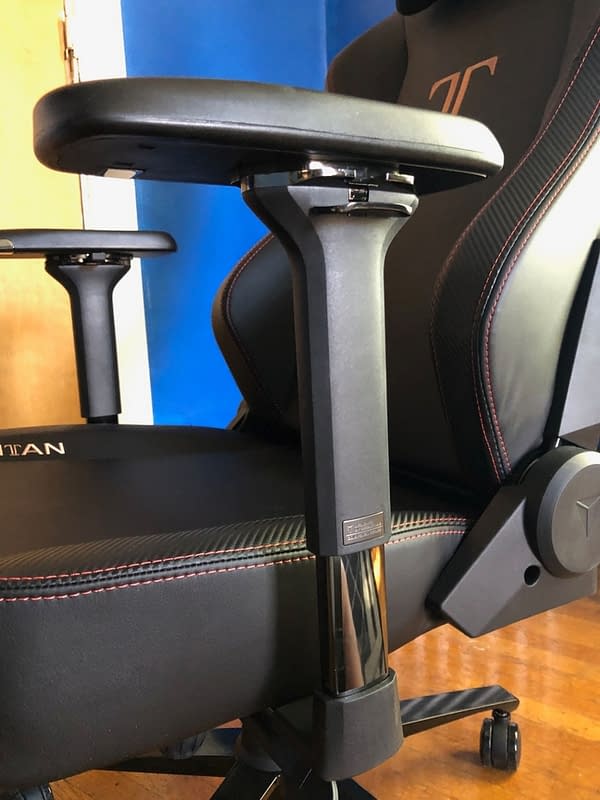 The bottom third of the chair hasn't changed much at all, still the five-prong wheel setup with two levers and an axis adjustment crank. I will say they feel much easier to get access to and make adjustments with, so kudos to them for adding some reach to these.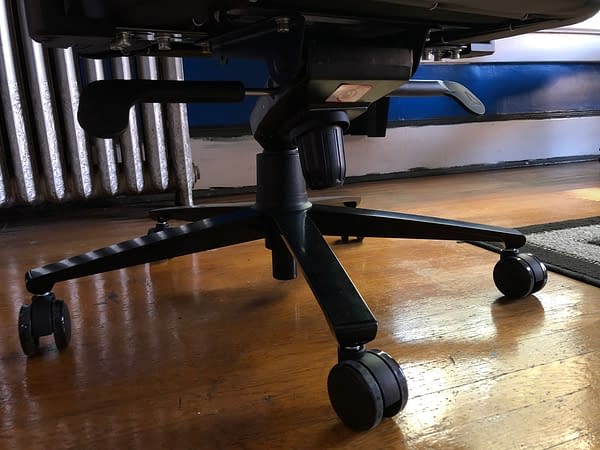 Overall, I think Secretlab did an amazing job with the Titan line on the 2020 Series. I had a friend who bought the previous series of the same chair come by and try it out as they use theirs for work at the office all week long. They could tell there was a massive improvement compared to what they were using, and were super jealous I had this model. The price is the point that will catch some people, as the Titan version is currently set at $550. But if you're looking for one of the best gaming chairs on the market, this is one you need to look into and purchase.