Review: WaterField Sutter Sling Pouch & Nintendo Switch Taco
A while ago, the folks at WaterField sent us a new Nintendo Switch item to check out with their new Sutter Sling Pouch & Switch Taco. The company has sent us a couple of Switch-related carrying bags in the past, with some high-quality material inside each one. But no two are ever the same as they try to do different things for different players. So how does this one match up to previous models?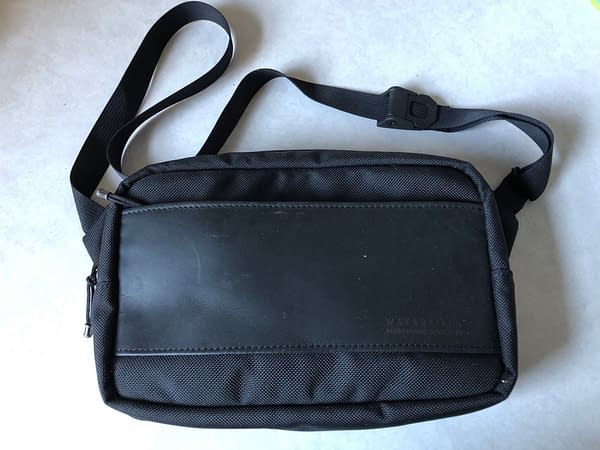 First off, there are two main compartments to the Pouch, being the main compartment and the front pocket. Both are sealed with YKK water-repellent zippers and an exterior that is designed to resist the elements. The front pocket has a soft lining on the inside, big enough to carry various pieces of tech like your smartphone, earbuds, smartwatch, and other items that you need to protect to make sure they're not scratched up or beaten while being carried. This was great to toss my iPhone in during travel on flights and in car rides.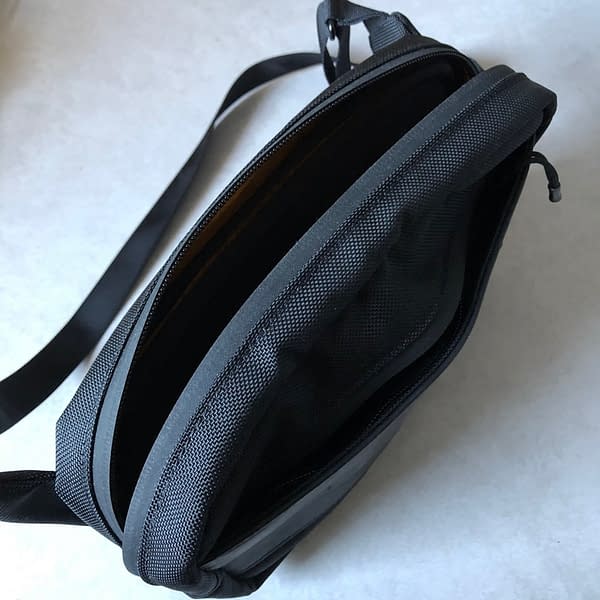 The main compartment to this has been designed with a gold hex pattern that was designed so you could easily find items the minute you open it up. As you can see here from the photos, one side has two open-topped pockets that are good for throwing small items in like chapstick, USB drives, earbuds, and others of that size. It also comes with a key fob that I threw my house keys on to keep them secure without scratching up anything. This is a pretty good design that made it easy to store and locate what I needed in a pinch if I wanted to keep things in my pocket light. While I don't recommend it all the time, it did provide a good space for my wallet on long car trips.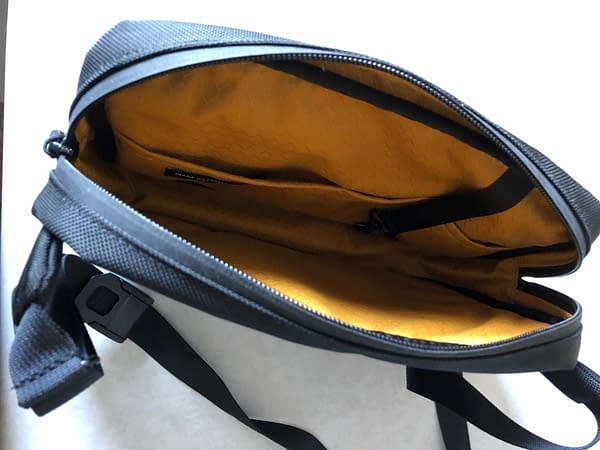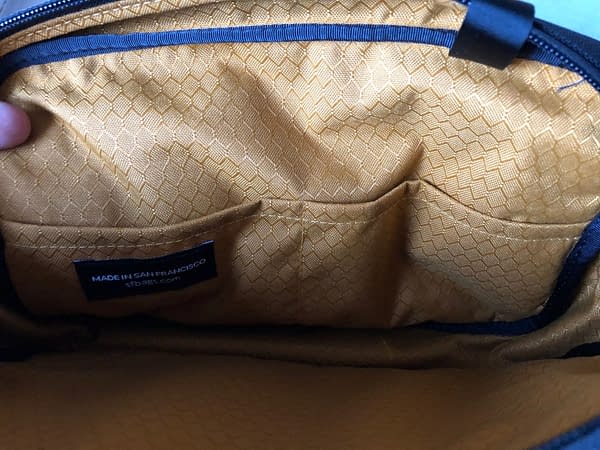 The rest of the outside of the Sutter Sling Pouch comes with an angled strap attachment with a few different ways to extend, tighten, and adjust to your both for a side-strap attachment. This made for a good option when riding a bike as it serves to be a tighter version of a messenger bag. And I do have to compliment not being able to feel it pressured on my back and sides as the back panel was padded with a closed-cell foam that is lined with moisture-wicking mesh. I didn't have any issues with water, but it was good to know it was there. But basically, this provided a nice amount of padding.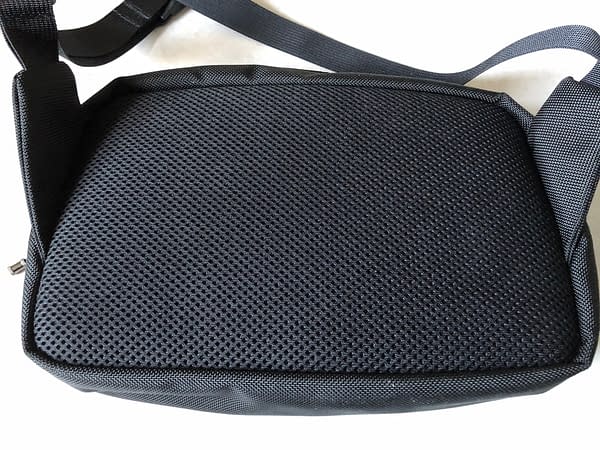 Inside the pouch is the second half of this review, the Switch Taco, as it's affectionately called. Much like you might expect from something referred to as a taco, this is a two-sided folding case. As you can see from the pictures below, both sides are padded and have a soft fabric for you to store your Nintendo Switch inside. One side comes with an extra layer of shock-resistant padding that you rest your screen against to assure it's well-protected. The other side comes with a small pocket in case you'd like to toss some cartridges in, but it was a little disappointing to just see the pouch without anything to secure them in. In previous models, anything involving cartridges has individual pockets for them to be stored in. This feels a little more haphazard like they might fall out.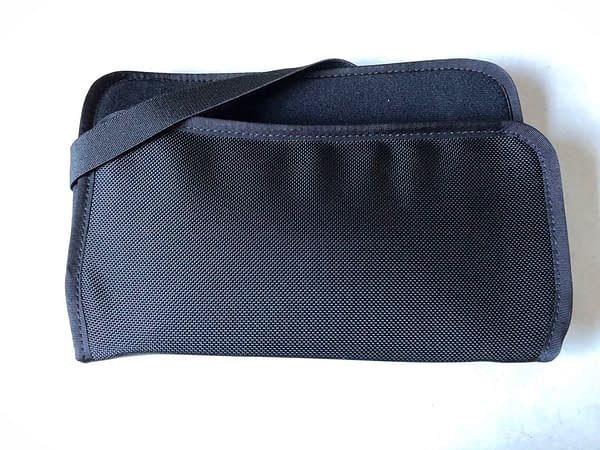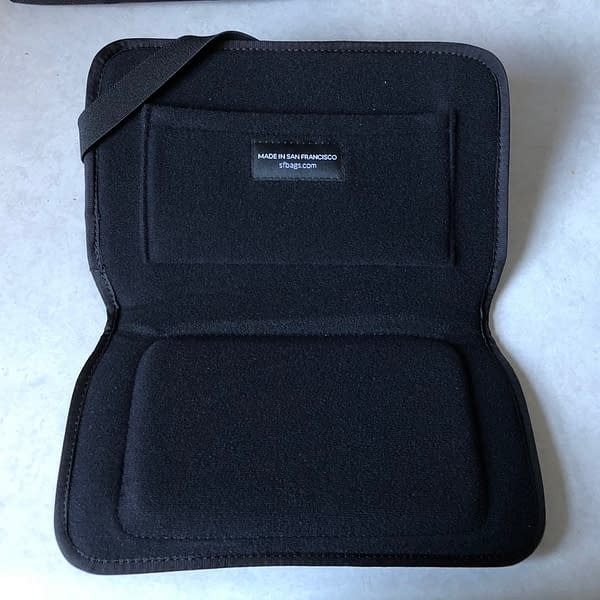 Overall, I liked the WaterField Sutter Sling Pouch & Switch Taco. While there are a couple of things that could use some improvements, the pouch serves its purpose and protected my Switch and its gear well on a few different trips. The only real hindrance is that its kind of bulky, so when you're throwing it into another bag, it will take up more space then you might expect. Right now it's selling for $119 on their website, with the taco inset for an extra $19 if you so desire. A little pricey, but unless you're buying a really cheap carrying case, most Switch cases that protect this well are going to cost a bit. So basically it comes down to how well you want it protected.