Gilligames announced a brand new Steam trailer has been released for their upcoming indie RPG music simulator, Rising Star 2. The latest trailer basically gives you an idea of all the weird stuff you'll be doing on your way to stardom. Which includes forming a band, writing music, getting gigs, getting involved with the music scene, touring around in a van, and even picking up odd jobs here and there just to get where you need to go. You can enjoy the short trailer below showing it all off as we wait for the devs to give us a better release date than just "August 2020". Good luck with your budding career, superstar!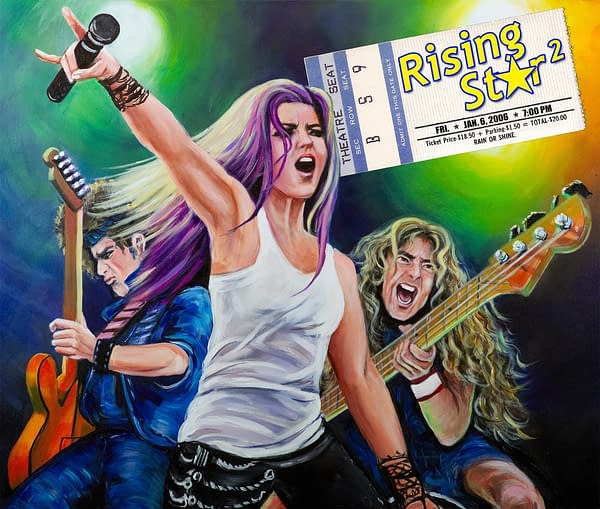 From the day you first strummed a broom like a guitar, or sung in front of the mirror with a hair brush, you've dreamed of becoming a rock star. Now you can live that dream without leaving your home! In Rising Star 2, you start out as a rookie musician, and work your way from your local music scene to stardom. However, success doesn't come without hard work. You must join other musicians with compatible personalities, write songs, and practice practice practice! Go out on the town, to get familiar with the local club scene, until the day comes for your first gig. Eventually, you will deal with larger venues, managers, producers, record contracts, product endorsements, and more. Choose your starting city in the continental United States, and conquer as many cities as you can while on tour. You can even buy a home in each city, to make visits more convenient than staying in a hotel or motel. Of course, trashing hotels is half the fun of touring.
Enjoyed this article? Share it!