This week, Psyonix decided to show off a little more of their upcoming updates to Rocket League, starting with the brand new Item Shop. The company posted a new entry showing off a bit of what you can expect when the update kicks in this December. Which works for us to learn how it will affect items moving forward and how they're earned. Check out some of the details below as we wait for an official date for the new content.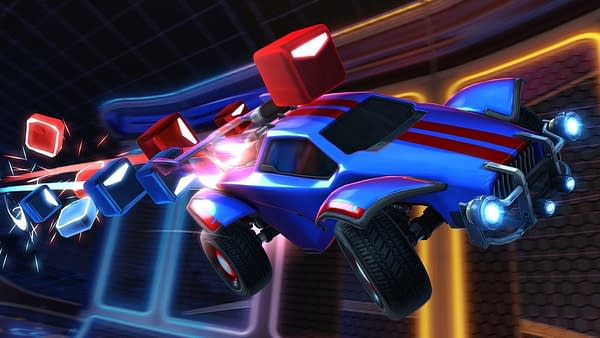 To start, the Showroom is out and the Item Shop is in. The Item Shop will be accessible from the main menu. Here, you'll see Featured items on a 48-hour timer and Daily items on a 24-hour timer. Once the timer expires, new items will enter the Shop. The Item Shop will include all types of in-game items for Rocket League, like Painted Cars, Player Banners, Exotic Wheels, Goal Explosions and everything in between.

Each item will have a listed Credit value that will show how much the item costs to purchase. Prior to purchasing, you'll see if that item is a Painted, Certified, and/or Special Edition variant; which means, for example, you'll know you're getting a Titanium White car and what it costs before you buy it. …

Following next month's update, all Premium DLC Packs will no longer be available for purchase. If you already own any items from the DLC Packs, you will still have those items in your inventory. Items from Premium DLC Packs may return for individual sale in the Item Shop at a later date. As for Esports Shop Items, those will still have their own space in the Esports Shop tab and will continue to be available for Esports Tokens.
Enjoyed this article? Share it!