Psyonix has released details of the Rocket League 5th Anniversary event, which will officially kick off on June 30th, 2020. The company made a quick post today, which we have some of the details of it below for you to check out. The shorthand is that you'll be earning Balloons in the game which serve as an in-game currency for a special anniversary store where you can get one-time items. There will also be past items for you to snag just in case you didn't get them the first time around, or if you're new to the game and want to pick them up now. The actual anniversary will happen on July 7th, but you'll have until July 13th to play and cash in on the special event.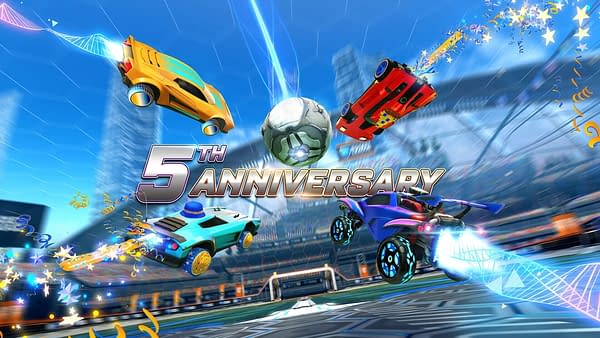 Beginning June 30 when the event goes live, you'll start earning Balloons from Online Matches. Spend those Balloons in the Event Store and unlock brand new Psyonix- and Rocket League-inspired items. From the new Psyonix II Wheels to the Party Horn Boost, check out all the items from the event in the slideshow below. These new items aren't the only thing in the Event Store. Golden Eggs are back, and they contain items from Champions Series 1, 2, 3, and 4! You can earn a total of five Golden Eggs. Plus, if you still have extra Balloons, you can exchange them for XP Packs to Tier Up your Rocket Pass.In addition to the Event Store, the classic Spike Rush and 2v2 Heatseeker Limited Time Modes will be featured throughout the Fifth Anniversary Event. Check out the start, end, and Redemption period dates below:

Spike Rush: June 30 at 9 a.m. PDT (4 p.m. UTC) (Event Begins) – July 6 at 9 a.m. PDT (4 p.m. UTC)

2v2 Heatseeker: July 6 at 9 a.m. PDT (4 p.m. UTC) – July 13 at 9 a.m. PDT (4 p.m. UTC) (Event Ends)

Redemption period: July 13 at 9 a.m. PDT (4 p.m. UTC) – July 16 at 2 p.m. PDT (9 p.m. UTC)
Enjoyed this article? Share it!