The next update for Rocket league seems to be shrouded in mystery as they'll be adding a few new items that we don't know what to make of yet. Ever since Psyonix gave out their Summer Roadmap to updates and fixes, it's kind of been like waiting for a mystery box every update. The latest is no different as the company has only teased one car being added to it, this one being called the Cyclone battle-car, which as they put it is "based on the Breakout hitbox — complete with unique Engine Audio and Common Decals that come along with it."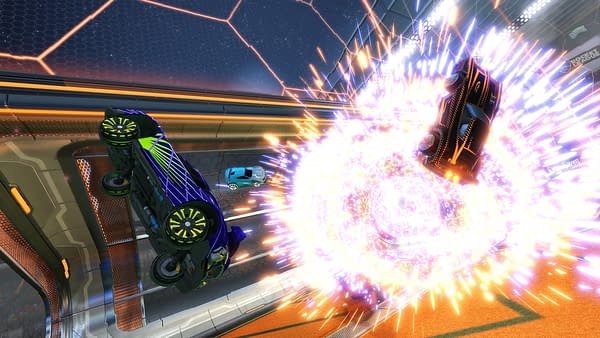 Of course, the update is named after the Zephyr crates they'll be dropping in the game with new goodies, but nothing of what's inside has been shown yet. Beyond that, what exactly this update is going to fix and change is unclear, and the devs are only asking that you give feedback on Twitter and their subreddit. We will say they've gone above and beyond to make Rocket League feeling fresh even after being out for the past few years. We'll see what this update does on Monday and what they may have planned for what looks to be a massive update in August.
Enjoyed this article? Share it!