Rockstar Games Appears To Be Teasing A New Announcement
If you believe the latest rumors about what Rockstar Games is up to, it looks like they're about ready to announce a brand new game. The company is still riding pretty high on both Red Dead Redemption 2 as well as Grand Theft Auto Online, and technically wouldn't need to make a new game for a while. But according to the latest Reddit rumors, it looks like the company is setting up for a new reveal. This was bolstered by a post in which they discuss the new look to the Rockstar logo, which you can see below, with wonderful phrases from a few different games such as Bully, in the middle of the logo.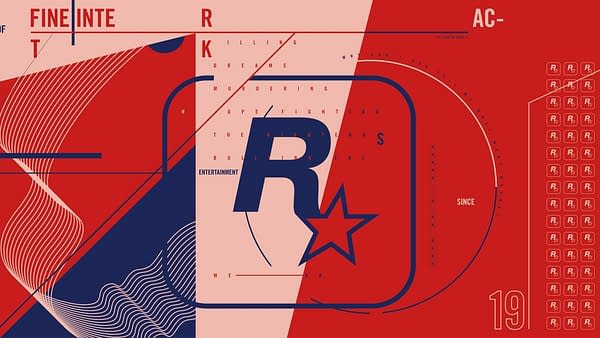 Right now, the persistent rumor is that this is a setup for Rockstar Games to announce a brand new Grand Theft Auto title. While that would be cool, there's also talk of a new Bully game getting announced. And also talk of a new expansion to something sinister. But the reality is we won't really know until the announcement happens. So for now, spend your night picking through all the rumors to determine when we'll hear anything for it.