Rooster Teeth Relaunches Sportsball with a New Co-Host
It's been a minute since we heard from Rooster Teeth's sports program Sportsball, but the show is back with a bit of new blood in the mix.
The company relaunched the show this week with a few changes, the first being that Tyler Coe will be the only returning host to the program, while the other piece of news is that former adult film actress and current social media celebrity Mia Khalifa will be joining him as the new co-host. According to Khalifa, the two met on the set of another RT program Always Open, which sparked the conversation to bring the show back.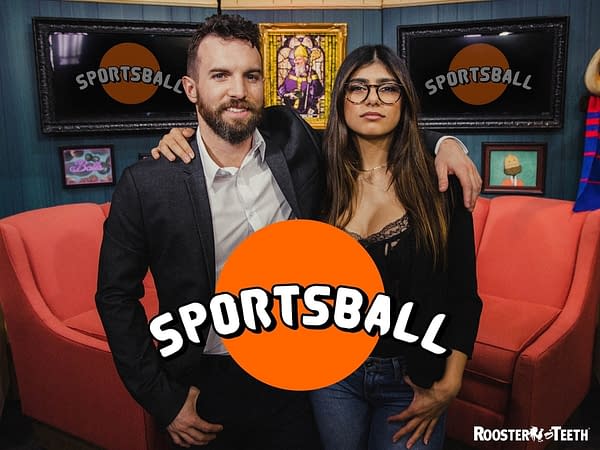 Beyond those hosting changes, the show will probably move forward like it has before, where the two hosts will discuss what's been going on in the world of regular sports from that week. The first episode, which is already on Rooster Teeth's website, immediately has them diving into the results of the World Cup and things happening in Europe. The plan moving forward is going to be keeping the show informative and on topic with sports, including Khalifa bringing hockey into the conversation in a big way, with the possibility of seeing guests on Sportsball sometime in the future.