Samudra Is Headed To Steam This Coming Wednesday
Indie developer and publisher Khayalan Arts announced this week they're going to release Samudra onto Steam this Wednesday. The game will throw you into a fun underwater adventure that also has an environmental message for those who don't know the impact pollution is having on our oceans. As part of the promotion for the game, part of the profits from the game's sales will help fund a year-round collaboration with the Indonesian Environmental Activist Circle, which is working to reduce plastic usage in Indonesia by 70% in 2025.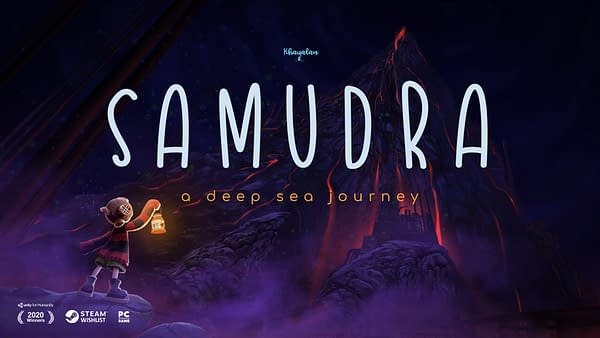 In the not-so-distant future, the world has been completely swallowed up by a toxic flood caused by climate change. Most animals are extinct, resources are scarce, and there are only a few safe havens left on the surface – now occupied by the remaining Surface-Dwellers, who require a breathing apparatus to endure Earth's toxic atmosphere. But now the Surface-Dwellers are turning to the sea for their resources.

One of the remaining Surface-Dwellers – a child named Trip – helplessly sinks to the bottom of the sea. Away from civilization, he must go on an underwater journey across the ocean floor – facing horrific pollution and bewildering underwater creatures on the way to the surface. Samudra's story is told without dialogue. The visuals, mood, creatures, and sounds of the deep carry a warning that we all must heed if we intend to stay on this planet: polluting the world's oceans will not only dramatically change life as we know it, but possibly end it altogether.

Immerse yourself in an environmentally-conscious narrative about pollution and climate change.
Explore a heavily polluted underwater world.
Dive into the game without the need for any spoken or written dialogue.
Test your wits through challenging puzzles and thrilling sub-aquatic sequences!
Contribute to a good cause: helping to reach a goal of 70% reduction in plastic usage in Indonesia by 2025.