"Scott Pilgrim" Miniature Board Game Gets Full Kickstarter Funding
This evening, a Scott Pilgrim-themed miniatures board game on Kickstarter just got full funding, reaching their $50k goal in about eight days. Scott Pilgrim Miniatures The World was thrown up onto the crowdfunding platform looking for what is a pretty reasonable sum considering what other board games have done in the past. As of tonight, they met their goal with three weeks left on the campaign to earn more. The game was designed by Scott Gaeta, and will have several scenes and battle scenarios from the comic in which you will use the miniature figures to do battle.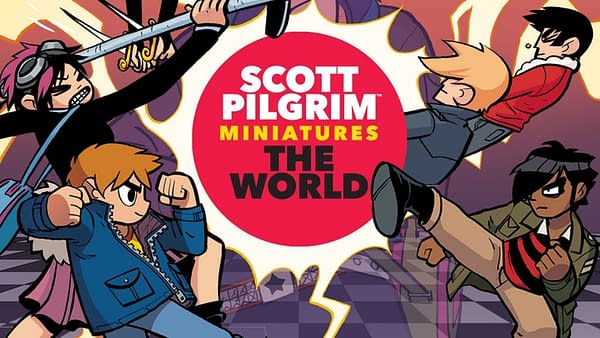 The game itself is a pretty cool concept and it's a wonder no one thought to make this until now. The oddity about this is that it's being published by Renegade Game Studios. You'd think an Oni property with the kind of name recognition this one has would be thrown into production immediately and not need a Kickstarter campaign to get the ball rolling. But hey, at least it was successful. The game will be released to the public in June 2020. You got three weeks left to donate and get a copy set in advance!