"Sea Of Thieves" Receives Free "Crews Of Rage" Update
Rare has released the next free monthly update for Sea Of Thieves, as February brings about the Crews Of Rage to the high seas. Like many updates, this one comes with new quests, treasures, tasks, missions, and cosmetics. This time around you'll encounter Ashen Skeletons who are guarding highly volatile but rewarding treasure. You can read about the update in full here, and check out the trailer below to see it in action. All you have to do is update Sea Of Thieves today.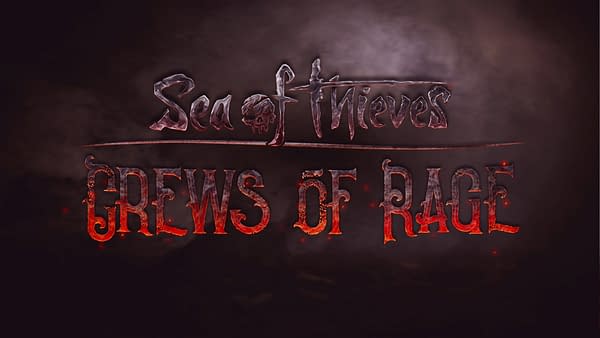 Treasure with a Temper

Cursed Chests are tricky things for pirates to encounter at the best of times: they contain great loot but behave in unpredictable ways. The new Chest of Rage is no exception, bound by the furious souls of lost crews and liable to explode with incandescent rage! Keeping one of these chests from blowing its lid will require some skill and teamwork – but canny pirates might also consider stoking the fires and using the chest's wave of flame as a weapon or trap.

Chests of Rage will earn you a red-hot payday and reputation boost from the Gold Hoarders, but can also be traded at The Reaper's Hideout for double the gold at the expense of rep. This offer is only available during the Crews of Rage update, making it a great time for players to boost their coffers and pick up new cosmetics.