Sea Of Thieves Reveals Two New Events in "Cursed Sails" and "Forsaken Shores"
The folks at Rare unveiled a new trailer during Xbox's E3 presentation as they showed off two new events coming to Sea Of Thieves. The trailer below takes a fun look at the world of the game as a pirate brings in a red orb to the Order of Souls, which foretells the changing of the tides with a couple new events headed our way in the form of Cursed Sails in July and Forsaken Shores in September. The content is a much-needed addition to the game as many people, including ourselves, have reached pirate legend status and need something new to bring us back to the game.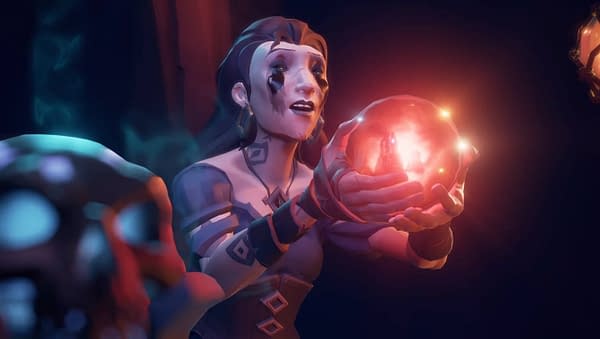 What exactly will be in the content isn't really known at this point, but it does appear that you'll be dealing with a brand new foe that will unite pirates together, much like The Hungering Deep did with people all uniting to take down one large shark. It appears Rare are aiming to make the game more of a shared community event rather than just being a fight between ships over what little gold you can snag in the game at times. Enjoy the latest Sea Of Thieves trailer below, as we're about a month away from the first event being added.