Secretlab Partners with OGN for 100-Seat Battle Royale Studio
This week, OGN and Secretlab announced that they have come together to show off the first 100-seat battle royale studio in North America. OGN has created studios like this before in South Korea to show off esports competitions for games like League of Legends and Overwatch, but now they've created the OGN Super Arena in California, stocked with Secretlab gear for all competitions. We don't know specifically where the studio is yet, we're guessing in Studio City somewhere so they're close to broadcast facilities, and there's no schedule yet made to the public for upcoming tournaments to be held there. Here's a few quotes from both companies about the facilities.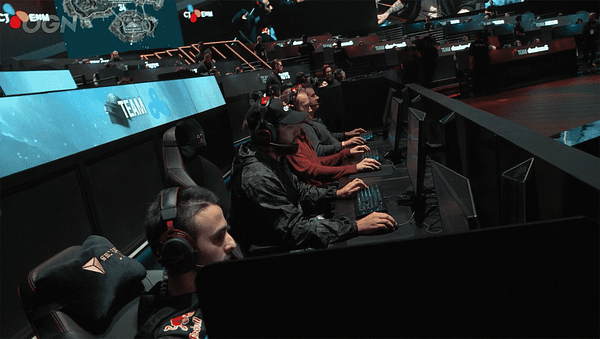 "OGN has built its reputation on quality, and we need to ensure that the partners we align with share the same goals and standards," said Dennis Yi, Director of Business Development at OGN. "So we turned to Secretlab because they are the go-to brand for high quality and performance gaming products. After trying out their chairs ourselves, we rest assured that all our new studio participants will be seated and competing in full comfort for all our upcoming championships."

"I've been a fan of OGN ever since the Starcraft II GSL back in 2011," said Ian Alexander Ang, Secretlab's co-founder and CEO. "OGN was the first-mover in a new game like Starcraft II, and today, are still pioneering new trends in esports leagues and events, particularly with their new Battle Royale studio—the first such arena in North America. The standards they've set for the esports industry is incredibly high and we're proud to be working alongside them; supporting tournaments and professional players at their new studio with our ultra-comfortable, award-winning chairs."