Posted in: eSports, Games, Rainbow Six Siege, Ubisoft, Video Games | Tagged: eSports, Montreal, rainbow six: siege, Six Invitational, Six Invitational 2020, ubisoft
---
Six Invitational 2020: Day Two Winners/Losers Bracket Results
We're live at the Six Invitational 2020, happening at Place Bell in Montréal, Quebec, Canada as we wait to crown a new champion this season. As you can see from the picture below, the Creator's Cup was held yesterday, Congrats to the North American team GGs Don't Every Type Again TY on their victory. Meanwhile, here are the results from both the Loser's Bracket Round 3, as well as the Winner's Bracket as we continue through double-elimination rules toward the grand finals tomorrow.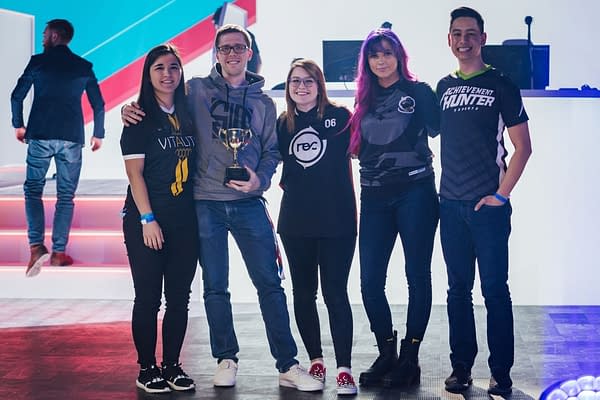 Game One: Team Ninjas In Pyjamas vs. BDS Esport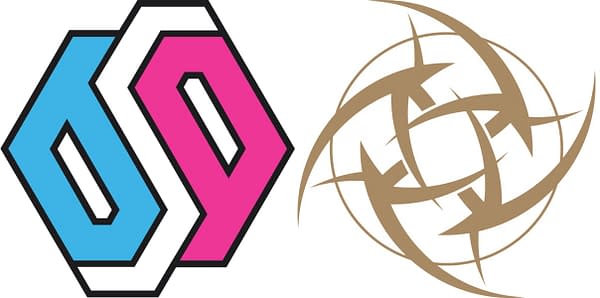 Match one took us to the Bank as the teams banned Thatcher, Montagne, Valkyrie, and Echo. NIP started off with a drawn-out first victory, followed by a just as long attack round win to make it 2-0. BDS returned the favor with a 3-v-1 comeback to make it 1-2, but NIP traded losses next round to make it 3-1. NIP and BDS traded defense wins again to make it 4-2, still in favor of NIP. NIP ran right over BDS for the next two games and took it to 6-2 with match point on the line. BDS refused to go down that easily, however, and took the next two rounds to make it 4-6. Despite NIP doing their best on defense to stall out the clock. NIP tried again to shut it down in a defense round but got pushed back again to make it 5-6. NIP had a chance to close it but blew it in a 1-v-1 for the 6-6 tie. Going into overtime play, BDS drew first blood with an impressive defensive win to make it 7-6 in their favor, but NIP didn't go quietly in the night as they tied it back up 7-7 on a defensive win. The final game was close as hell, but NIP nailed an attack victory and took the match 8-7, going up 1-0 in the series.
Match two took us to the Border as the teams banned Thatcher, Buck, Kaid, and Mira. BDS started off strong with a tough attack victory, but NIP returned the favor quickly to tie it up 1-1. A well-placed claymore secured BDS' second victory to make it 2-1. BDS quickly took the next two matches to make it 4-1 and getting the pro-French crowd rallying behind them. BDS absolutely dominated the next match without a single death to go up 5-1. NIP finally woke up from their slumber and got back to work, scoring the next two victories to make it 3-5. The two traded off victories again as BDS made it 6-4 for match point. BDS was down for a moment but made the comeback to take the map 7-4, sending us into a third map as we are tied up 1-1.
Match three took us to the Clubhouse as Capitão, Maverick, Mira, and Valkyrie were banned. The first half of this game had no clear winner. Basically, for eight matches, both NIP and BDS traded off victories. I was going to run down what everyone did, but it felt like watching a replay of what just happened half the match. For those first eight games, all you need to know was that they were evenly matched with no one clearly dominating the other. The see-saw continued as NIP took the ninth match in a slow-and-steady victory that bumped them 5-4, followed by a solid defensive round win to make it 6-4 for match point. BDS didn't go down that easily as they made a bold comeback on attack, but it came down to a 2-vs-1 that they blew at the end as NIP took the match 7-4 and moved on in the tournament.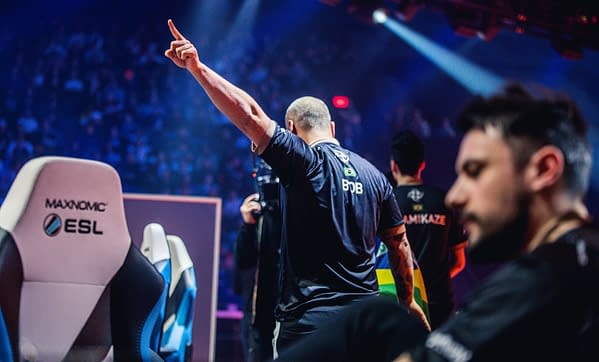 Winner: Ninjas In Pyjamas (2-1)
Game Two: Team SoloMid vs. Spacestation Gaming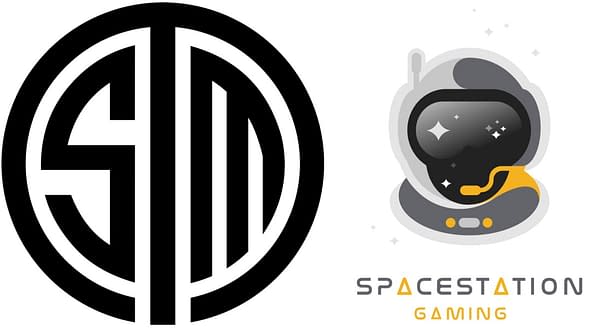 Match one took us to the Bank map as the two teams banned Hibana, Maverick, Echo, Castle. Both teams traded off fast wins at the start for an early 1-1 tie. They ended up doing the same during the second set of games, only these took up more time as they started feeling each other out. It was rinse-and-repeat for the next two rounds as both teams had strong defensive wins to make it 3-3. The teams continued this pattern into game seven and eight as they drew out the suspense and each took another victory to make it 4-4. Basically, this was the match of defense as both teams proved they could hold their own on the bombs and not give any leeway to their opponents. At this point, TSM finally pulled away as they took the next game in short order, followed by a slow and grueling match for the 6-4 lead and match point. SSG tried to make a comeback but got shot down after taking too look. TSM takes the match 7-4 and moves up 1-0 in the series.
Match two took both teams to Coastline as Capitão, Lion, Valkyrie, and Meastro was banned this time. This match started muck like the first one did with both teams picking up quick victories at the start for a 1-1 tie. From there, SSG just went on a tear on TSM. The team took two in a row in very short order, then a third that was one of the most active outside rounds we'd seen in a while as SSG beat them on their terms. SSG got a pop from the crowd as they were up 4-1. TSM made an effort on game six but fell short as SSG conquered again on the attack to go up 5-1. TSM seemed to finally get their act together a bit and put the pressure on SSG, but failed again in a 1-v-1 attack as SSG went up 6-1 with match point on the line. The last match was no question as SSG came to win this one, they finished off TSM in quick order and took the game decisively 7-1 to tie things up 1-1.
Match three took us for a stroll in Kafe Dostoyevsky, with Thatcher, Hibana, Goyo, and Kaid banned. TSM made quick work of the first three matches, which included a bomb defusal to go up 3-0. There was a long technical delay that caused a pause in the action. When we came back, TSM went up 4-0 real quick, but SSG fought back for two in a row to make it 2-4. TSM thought they had the next win, but SSG pulled it out with fewer players to make it 3-4. SSG rallied from their wins to push ahead and took two more in a row to make it 5-4 and take the lead. Another tech delay and we were back in the thick of it with SSG picking up an attack win to make it 6-4 with match point on the line. TSM fought back and picked up their first win in six rounds on defense, making it 5-6. TSM fought back, not wanting to go down immediately, and tied it up 6-6 in a clutch moment. We headed into overtime just as we started, with TSM on defense and SSG attacking for a best of three. SSG drew first blood coming back from a deficit with a 7-6 win, TSG had a chance to make a comeback but fell at the last moment as SSG went up 8-6 and took the series 2-1. They move onto the Grand Finals as TSM heads to the Loser's Bracket for one more match against NIP to make it back into the hunt.
Winner: Spacestation Gaming (2-1)
---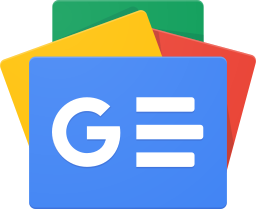 Stay up-to-date and support the site by following Bleeding Cool on Google News today!