Good news for those of you looking to check out PixARK as Snail Games has announced the game will be released on May 31st for PC, PS4, Switch, and Xbox One. If you're not familiar with the game, it takes a pixel builder look at the world of ARK: Survival Evolved as you deal with all the usual suspects in this cute version. Check out the trailer and brief description from the developers below!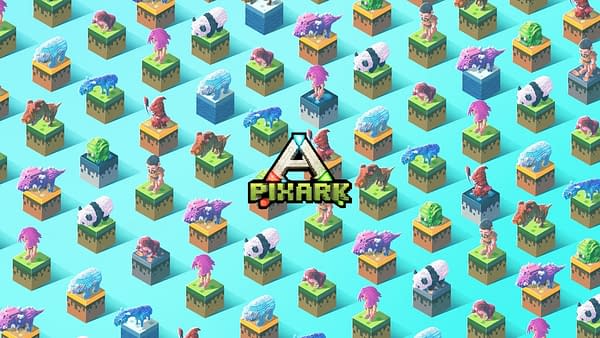 To survive in this mysterious land, you must tame creatures both ferocious and cuddly, craft high tech and magical tools, and build your own base out of cubes. With a robust character creator, an infinite number of voxel based maps and procedurally generated quests, your PixARK adventure will be completely unique. Team up with friends to form a tribe, or play on your own. Spend your time building a towering fortress or go on a quest in a sprawling cavern. Fly on the back of a dragon and smite your enemies with a magic wand, or ride a mighty T-Rex and blast your foes with a rocket launcher. In the world of PixARK, how you play is up to you – as long as you survive!
Enjoyed this article? Share it!