One of the games we got to try out from NIA America at PAX East was SNK Heroines: Tag Team Frenzy, and I knew the minute I picked it up that it didn't matter what I wrote about this game, those who are going to buy it will buy it no matter what I write.
This game is a straight up tag-team fighter that we've all come to know and love, the primary difference being that it focuses on the many women from the SNK universe to be the fighters. And because of the way many of them have been designed over the years, it's basically an eye-candy kind of game where you're watching scantily clad women duke it out and have special moves that may look powerful and sensual at the same time.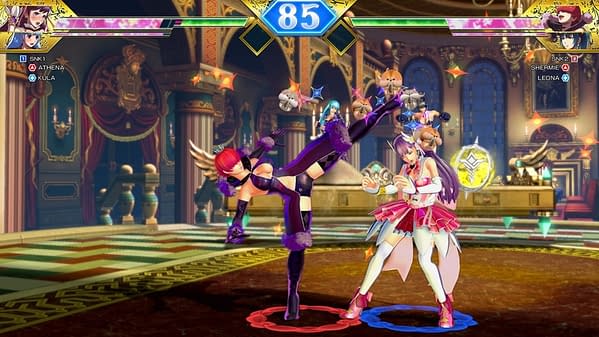 We tried out a few rounds by mixing and matching characters with different results — everyone seems to be pretty well balanced for what the game has to offer. At the time of playing this, the only release date info the company has is Summer 2018, so we totally expect to be playing SNK Heroines: Tag Team Frenzy again in June at E3 where we hope to hear a date be attached. In the meantime, we suggest those of you who are interested brush up on your SNK characters.
Enjoyed this article? Share it!