SNL Pokes Fun At Twitch Streamers In At-Home Episode
During last night's At-Home episode of SNL, one of the skits decided to poke fun at Twitch streamers and was pretty much on-point. If you're not aware of last night's show, it was the first Saturday Night Live episode to air since the coronavirus shut down practically everything non-essential in New York City. So the bulk of the episode was done from everyone's homes using Zoom for group discussions and edited skits that the individual cast members recorded using their own cameras, phones, Skype, and other resources. So the cast had to come up with some creative ways to make content for the show while not being able to really leave their homes or interact with anyone beyond video. One of the highlights of the show was a skit from Mikey Day called "Twitch Stream", in which he plays a gamer by the name of Cam Playz Dat who decides he's going to jump into the latest CoD title, Call Of Duty: Warzone.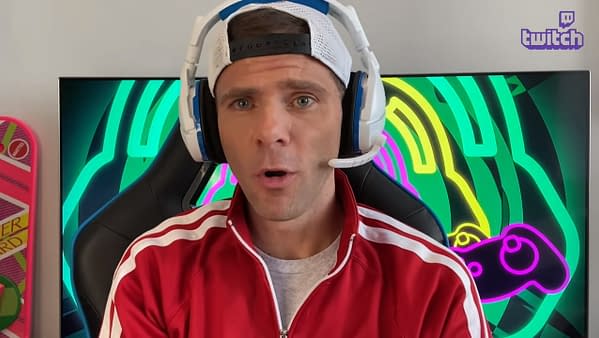 This is about as spot-on of a parody as you're going to get, and that comes from someone who watches Twitch as part of our job. Everything from the live reactions of trying a new game and not instantly being good, to the discussion with a family member you can't hear off-camera, to yelling at his own chat for possible stream-sniping, all the way to asking people to subscribe at the end. The best part is him insulting the game and calling it "dumb" after getting owned several times. Even the claim that the game is having issues and it crashed as an excuse to bail is amazing. Along with the Super Mario Bros. speedrun at the end, which is one of the biggest speedrun communities going, is spot on when it comes to new players jumping into the genre. It's probably going to annoy and anger a lot of mainstream or hardcore Twitch streamers who take what they do super serious since this is what they do for a living, but that's fine in our opinion. If you can't laugh at what you do sometimes, you end up becoming the parody.