Most Halo players usually think they're so great at the game they can beat it at any level, no matter what version. Especially Halo 3. That's because Halo 3 isn't that long or challenging of a game. If you care to do everything you possibly can, the campaign is still only 10 hours tops. I should know, I once beat it drunk on Heroic in six hours. It's no real fault of the game, it's simply a product of the time where Bungie was more focused on having a multiplayer hit than a lengthy story and campaign that gave you 40+ hours. So in order to spice things up, people have been doing some hardcore things to make the game a bit more challenging. Today… the bar has been raised.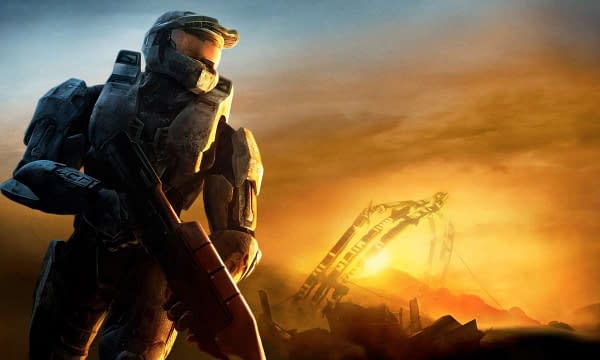 A brand new video has been loaded by Super Louis 64, who apparently cleared out his library of previous videos a while ago. His one and only video shows him beating Halo 3, on Legendary (the hardest difficulty) using a Guitar Hero guitar controller. Just playing songs on Guitar Hero can be a challenge for some, but this is just insane to watch considering some of the things he needs to pull off in the campaign at this level. We look forward to the day someone clears this bar by beating it with Donkey Kong bongos, but until then, enjoy this glory.
Enjoyed this article? Share it!