Someone Created the First Level of Super Mario Bros. in Fortnite
I think there are a few creative milestones in every game the community must do, and today, we get to see a classic come to Fortnite. I think almost every game on the planet that has a sandbox or level creator option has had the first level of Super Mario Bros. on the NES made using their tools and software. Now Epic Games can add their billion-dollar title to the list as a Reddit user named Rowlus went to the Playground option and created the level from scratch using Fortnite assets.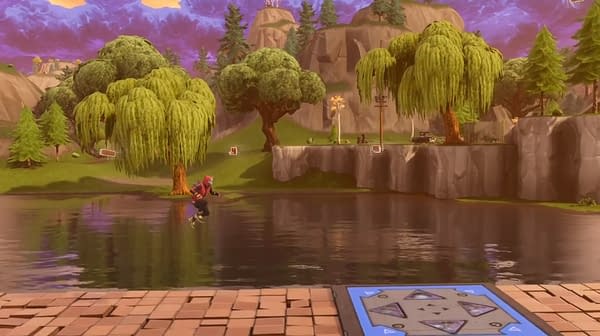 Now to be clear, like a lot of these creations, it isn't perfect. Because you can't create pipes and clouds or invincibility stars or anything like that. But using the wood supplies, ammo, bricks for the setting and jump pads to get you up when needed, they created a fairly decent version with some music playing in the background. It could probably be perfected if Epic added in some extra assets to the building materials, as they haven't added a lot beyond traps and towers since the game was launched. But for a first-time build, it looks decent. You can see a video of him running the course at this link.