Someone Found Footage Of Sunsoft's "The Terminator" NES Game
One of the best video games we never got (or was it) was a Nintendo Entertainment System version of The Terminator by Sunsoft. When you talk about an NES version of The Terminator, most think of the 1992 game developed by Radical Entertainment and published by Mindscape and Bethesda Softworks. And the general consensus is that it sucks. But originally, there was one in development by Sunsoft in 1989. The reason people have been talking about this one for ages is that this was at the time Sunsoft was developing some pretty awesome games for the console. I mean, all you really need to know is the 1989 console version of Batman to know what kind of quality we were going to get.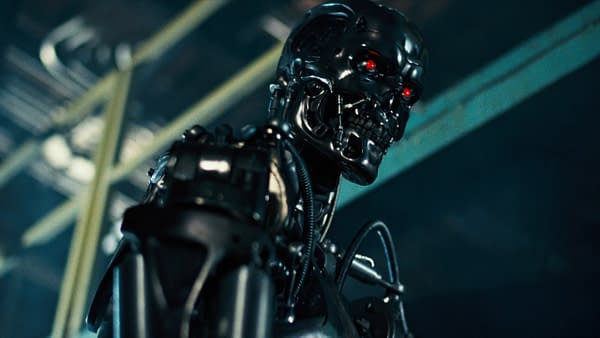 Sadly, the license expired in the middle of development, and only a handful of people have ever seen the game, let alone played it. This all changed when someone found a video of the game this week! Gaming Alexandria, who has a couple old-school videos up on their channel, loaded up a video of the game being promoted during WCES (Winter Consumer Electronics Show) from their Las Vegas event in 1989. Just one look at that animated tanker explosion and you know this game was going to be on a very different level compared to others. Now, here's hoping someone involved with The Terminator can find us a ROM somewhere. Even if it's just one level, that would be an experience to play through just once.