Someone Has Released Previously Unseen Earthbound 64 Footage
Oh, Earthbound 64! One of the greatest "what if" stories of '90s video gaming as Nintendo supposedly dropped the ball on a potential hit. If you're not familiar with the story, Earthbound 64 was pitched by Mother series creator Shigesato Itoi as a sort of one-off game for the Nintendo 64, using the same familiar characters from the series for a totally new adventure. The game was going to be developed for the 64DD until it didn't happen, then they focused on a cartridge game that got plagued with delays until it was officially canceled and all efforts were pushed into Mother 3.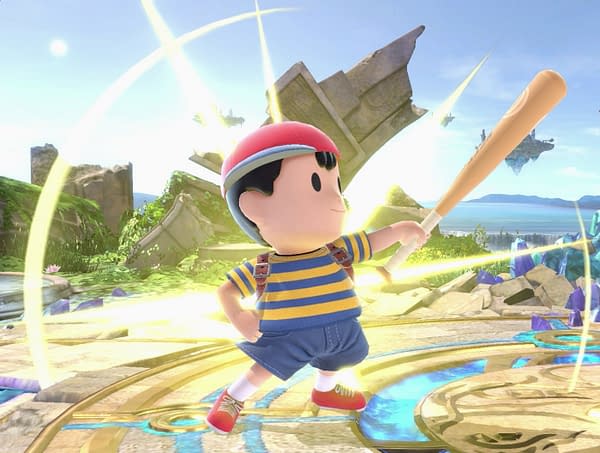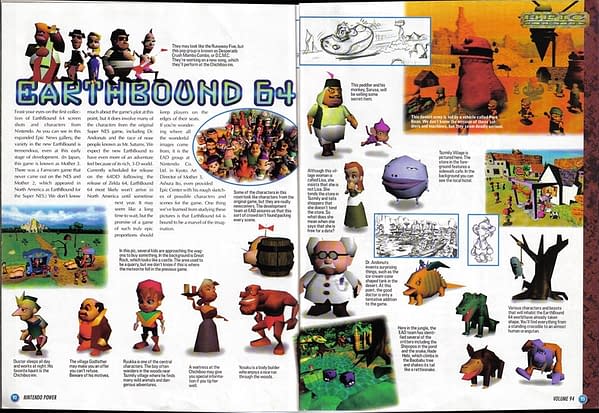 But it didn't stop Nintendo from promoting the game in the meantime or showing it off in places like Nintendo Power, as you can see from the image above. Its one of the greatest mysteries of what could have been if Nintendo had enough resources at the time to make it happen. But, at least we can look back on it a little. Below is a video that someone in Japan loaded to YouTube featuring a '90s Japanese video game special called Game Catalog II. These shows would come out every few months in different countries with different names and companies behind them long before anyone thought of starting a channel like TechTV or G4. At the 10:30 marker, you can see a promo video for Mother on the N64. It's 5-seconds long and is over before it starts, but man, does it have nostalgia written all over it. This should tide Earthbound fans over until E3 when we all go ask Doug Bowser where Mother 3 is for U.S. audiences.