NIS America released a fresh new trailer for the upcoming re-release of Killer7, this time featuring three of the game's characters. It's only 90-seconds, but you get a decent introduction to Gracian "The Cleaner" Smith, Dan "The Hellion" Smith, and Kevin "Four-Eyes" Smith. The game is set to be released sometime this Fall, but for now, enjoy the trailer.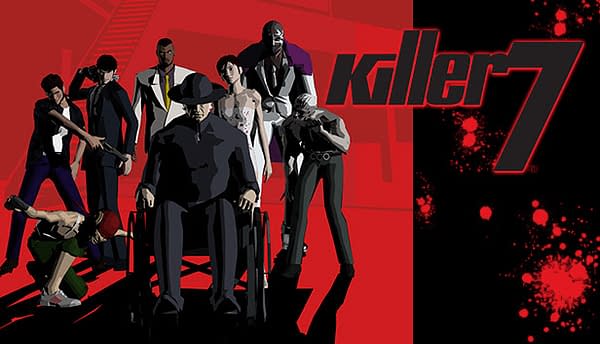 Dive into a dark world of underground assassins in a tale of revenge as Harman Smith, a man who manifests 7 deadly personalities into the real world, known as the killer7. Take control of this distinct murderer's row as he hunts down the sinister Kun Lan to stop his plan of world dominance, and put an end to his organization of deadly suicide bombers known as "Heaven Smile." Get ready for the twisted tale this Fall 2018!
Enjoyed this article? Share it!