Digital Extremes along with developer Head Hunter Studios have moved into the next phase with their permadeath MMO Survived By. The company announced today that they will be inviting everyone to take part in their closed beta, giving players a chance to work together and test out the new system on Steam as they work out the kinks. For the next week, you can join in the beta and start fighting in 10-player raids, all you have to do is sign up on their site. We have more details and pictures for you below.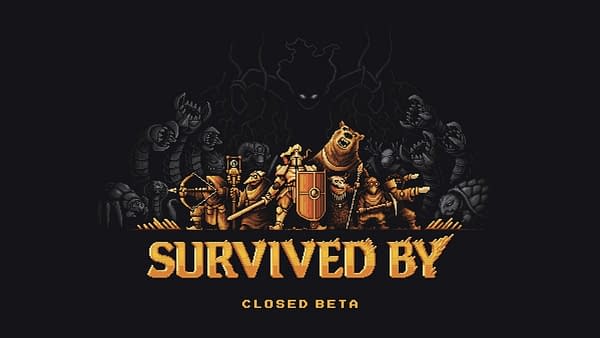 To kick off the development milestone, Survived By will begin letting in more players who sign up for accounts on the game's website, and will launch its first major event, dubbed Prophecies of Sin, for a limited time starting today July 18 and ending on July 25. Atop a giant ziggurat, players must summon a devastating new boss and coordinate their efforts to save the world. Only the most brazen will emerge victorious and earn never-before-seen exclusive event skins, gear and unique titles. Gather your friends now for a night of retro-style bullet hell bonding and madness as you protect the world from the Prophecies of Sin!

Players can also take on Survived By's newest 10-player-limited Raid Dungeon, Conduit of Fire. The introduction of this Raid dungeon and more to come will force players to strategize and work together like never before as a maximum of 10 players take on new bosses across multiple levels. Along the way, players will encounter fierce new enemies, uncover altars that bestow various buffs and earn unknown treasures across a series of maps. While regular dungeons consist of a single boss, Raids will force players to defeat three, each blocking their path until the other is defeated. Once completed, players are rewarded with rare components to craft unique weapons, armour and soon, unlock never-before-seen ancestral legacies.
Enjoyed this article? Share it!