Tetris Among The Last Games Added To The Sega Genesis Mini
SEGA has revealed the last set of games coming to the SEGA Genesis Mini and there are some pretty cool titles here including… Tetris? Yes, that's correct. The twelve remaining games, and yes, we did say twelve because they added two more to the original 40-game library, were announced today. Those twelve are Darius, Virtua Fighter 2, Alisia Dragoon, Monster World IV, Kid Chameleon, Road Rash II, Eternal Champions, Columns, Dynamite Headdy, Strider, Light Crusader, and Tetris. Darius was apparently one of the two additional games added to the system as they brought the arcade classic to the console for players to check it out, many of whom will be seeing it for the first time.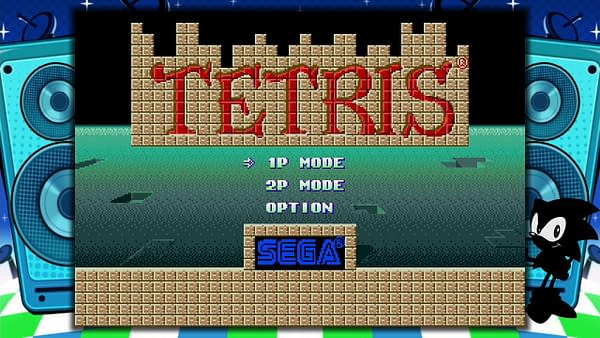 But Tetris? Yes! You're probably saying to yourself "I never played Tetris on the SEGA Genesis." And you'd be correct, as there were only two versions of the game that never got produced in the west. One of the rarest video games on the planet, there was a small window of time where the owners of the game were being courted by SEGA to bring the classic puzzle game to their console. A full version was made and even some demo cartridges with full labels and packaging were created that are only owned by former SEGA staffers and mega collectors. The second version of Tetris for SEGA was released in 1988 in Japan only for the Mega Drive, which is the version you see here. The SEGA Genesis Mini will be released on September 19th for $80.