A weird bit of news that to be honest, we're just not sure how we feel about it yet. Epic Games and Marvel announced this morning through Entertainment Weekly that Thanos from Avengers: Infinity War will be coming to Fortnite for a limited-time event.
The short version to this is that somewhere in the game when you play regular battle royale mode, there will be an Infinity Gauntlet somewhere in the game for you to find. If you manage to find it, you will transform into Thanos and wield its ungodly power. What it exactly entails they didn't go into detail over, but we're assuming it means you'll basically be invincible and be able to win the match with ease.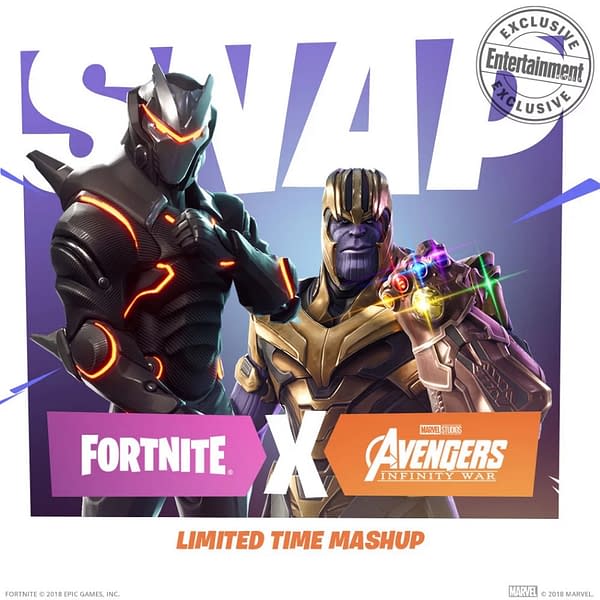 Turns out the entire deal happened because Anthony and Joe Russo happen to be fans of the game and suggested the crossover event. A quick quote from the piece…
"Over the past few months, while we were editing Infinity War, we'd take breaks to hop on and get in a few games," Joe exclusively told EW. "And then we started thinking, how cool would it be to have some kind of Avengers–Fortnite mashup? So we stalked Donald."
We look forward to seeing nothing but "Search for Infinity Gauntlet" videos from our favorite streamers and YouTubers over the next couple weeks. The entire event will kick off on Tuesday, May 8th. How long the mode will last in Fortnite was not made clear, so we assume it won't run more than a week.
Enjoyed this article? Share it!