This Friday, Pixowl and Animoca Brands will be releasing The Addams Family Mystery Mansion onto mobile for iOS and Android this week. If you haven't already seen it, the game plays off the new movie as you get to basically decorate the Addams Mansion in new ways. You can check out the new launch trailer below as you'll be able to download the game on Friday, October 11th.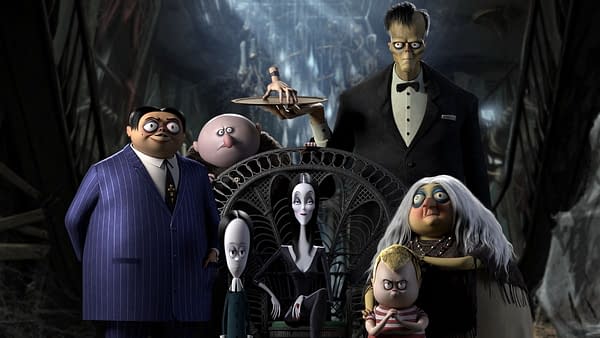 The Addams Family Mystery Mansion is based on the highly anticipated animated movie, The Addams Family, from Metro Goldwyn Mayer (MGM), which opens in theaters worldwide on October 11, 2019. In the game, Morticia and Gomez return to their Mansion after a second honeymoon, determined to start afresh. They need the player's help to reunite the rest of the family and refurnish their home. Through fun chapters and missions driven by the game's original story and witty dialog, players will collect favorite characters from the movie and expand their catalogue of spooky furniture and decorations.
Enjoyed this article? Share it!