The Cutest Lil' Dungeons Crawler in All of PAX West was Sparklite
It's a rare moment when we get to fall in love with a game because it's so darn cute, but Sparklite caught our attention at PAX West this year. Another title from Merge Games, this one puts you in the shoes of a go-getting adventurer named Ada who is also a badass engineer who comes up with a series of tools to help explore dungeons and vast lands to vanquish enemies in her wake and collect treasures and goods. The game is fast-paced and very creative with a woman protagonist that we absolutely adored playing as.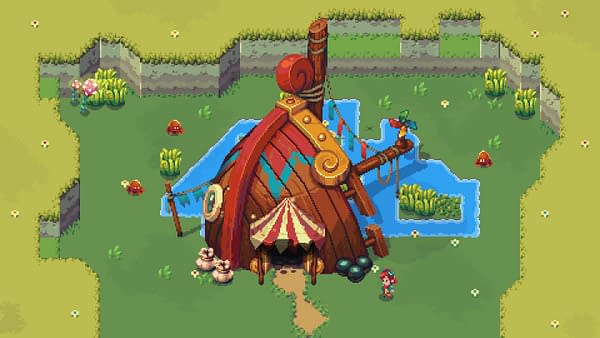 It does kind of break out hearts a bit that we won't see the game for some time as the company currently has Sparklite scheduled for the fall of 2019 across all platforms. It's going to be a bit of a wait, but if what we saw was any indication, it will be well worth the wait.