"The Division 2" Gets Release Details About "Warlords Of New York"
Before Tom Clancy's The Division 2 receives the next expansion called Warlords Of New York, Ubisoft released a few details about the schedule. First off, the painful news. If you're performing a fresh digital installation, you're looking at 74GB of space. If you got a disc, 44GB with 76GB after, If you have the current game with the Update 7 patch, it's a 60GB download. That's for Xbox One, with PS4 and PC players looking at lower downloads, but still nothing below 40GB. As the devs have stated before, this is their biggest update to the game yet, and it shows. You can read more about it here, as we have the Title Update 8 info fro you below.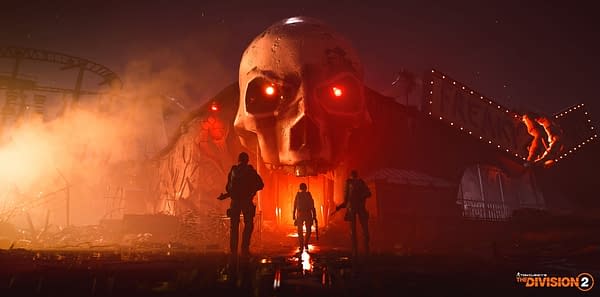 TITLE UPDATE 8 MAINTENANCE AND EXPANSION DOWNLOAD

We kick things off on Monday, March 2nd by performing a maintenance to deploy Title Update 8. This Update will prepare us to release Warlords of New York worldwide and also brings Gear 2.0 and the rest of the free RPG changes for all players, including the ones who chose to stay in Washington D.C.

The maintenance will start on Monday, March 2nd at 9:30 AM CET / 3:30 AM ET / 12:30 AM PT and we estimate a 2.5-hour downtime to deploy the Update. Soon after the maintenance starts you will be able to download Title Update 8, which includes all files you need to start your journey to New York.

All players will be required to download the full update, including Warlords of New York exclusive content. Due to The Division 2 being a live game, all players are required to have the same version of the game installed to be able to play, however only owners of Warlords of New York will be able to access the expansion's content in-game.