The folks over at Mouldy Toof Studios have finally let us know The Escapists: Complete Edition will be coming in late September. September 25th to be exact as the devs sent out an official press release and reveal trailer this week, hyping the Nintendo Switch date. Enjoy both below.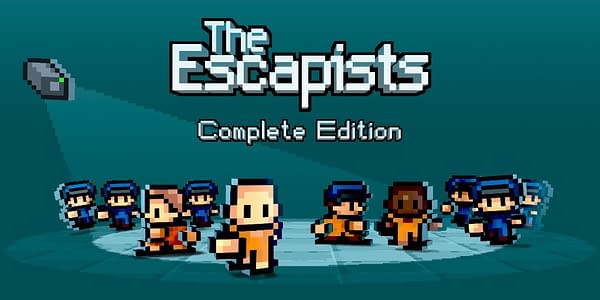 Escaping won't be easy though. You'll have to work around the strict prison schedule and avoid the unwanted attention of guards!

You'll need some cash to put your plan in to action. Get a prison job or perform favour requests for your fellow inmates to earn those vital funds. Use your hard-earned cash to barter with traders for tools and crafting supplies. Just make sure you find a good hiding place for your stash and pay attention during roll call to avoid cell shakedown, you wouldn't want to lose that coveted shovel you've worked so hard to craft together!
Enjoyed this article? Share it!