"The Legend Of Zelda: Breath Of The Wild" Sequel Rumored For 2020
Everybody seems to be fixated on when the sequel to The Legend Of Zelda: Breath Of The Wild will be coming out, some hoping sooner than later. According to a new rumor, it sounds like the game will be coming out next year. Well… we kinda find that hard to believe.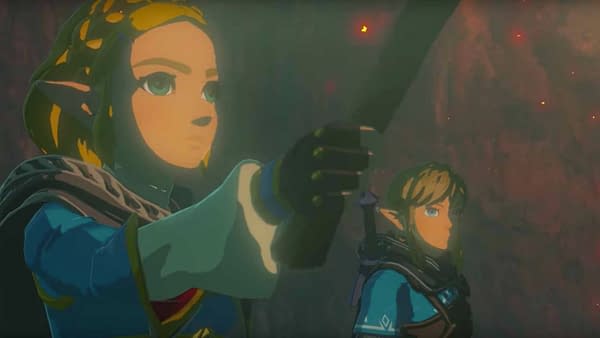 Several outlets have pointed to a new set of tweets from Sabi, a writer for NINSoup, who claims that Nintendo is planning to release the game sometime in 2020. s in, next year 2020. Even though the game was only announced five months ago with some animation at E3.
https://twitter.com/New_WabiSabi/status/1194158728024473600
As a fan, yes, it would be cool to see a sequel to The Legend Of Zelda: Breath Of The Wild come out so soon. However, we're betting against it. The only time Nintendo has cranked out a sequel in the Zelda series in a short timeframe was with Majora's Mask, which was done mostly with assets from Ocarina Of Time. The basically slapped an old skin on a new beast. They could do the same for BotW, but we're guessing Nintendo has a little more pride in their work for the Switch than it did for the N64 era. If the rumor is true and they pull an MM on this one, we wouldn't be surprised, but it would be shocking to do it twice. For us… we're betting you don't see anything until 2021 at the earliest.