A fun new problem Activision has to address in Call Of Duty: Modern Warfare is an unforeseen side-effect of the new CoD League skins. Players have discovered that the newly added skins to the game, which feature all the newly formed teams in the League, actually make you invisible to other players.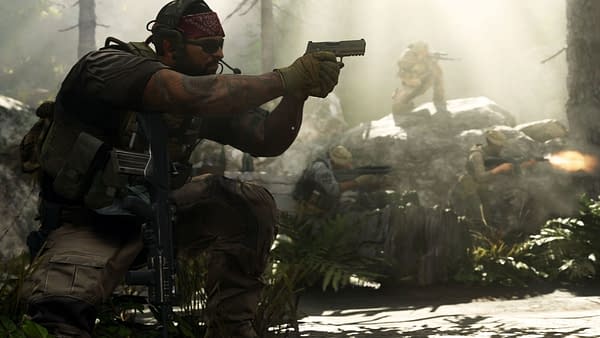 These two clips have been making the rounds over the weekend, showing players in different outfits from a few of the teams, completely camouflaged for some reason. Even when a player fires a round right at another one looking for them, they don't show up at all. It makes for an interesting bit of gameplay, especially if everyone dresses up in League skins and attempts to play what would essentially be a blind match. And you know what, that might actually make for a good challenge on a small map with 2-v-2 or 3-v-3.
Invisibility is not limited to Empire, anyone who uses a team outfit on the BALE operator goes invisibile pic.twitter.com/bAVYyiNINp

— thermal M1A abuser (@aquativityy) January 24, 2020
New CoD League team kits make players go invisible from r/modernwarfare
As of when we're writing this, the problem is currently listed on the Infinity Ward Trello board, filed under Known Multiplayer Issues. Depending on how severe the problem has been escalated, we'll usually see a patch for Call Of Duty somewhere within the next 24-72 hours.
Enjoyed this article? Share it!