The Next "Overcooked 2" DLC Heads To The Carnival of Chaos
Team17 released details today about a brand new DLC pack coming to Overcooked 2, as you're headed to the Carnival of Chaos. This one is a lot like the other DLCs where you're given a brand new playground to mess on with a new cook to book. Only this time around you're going to be dealing with clowns and circus animals. Jugglers, strongmen, canons, and more. It's basically a new insane challenge that you and your friends will need to overcome.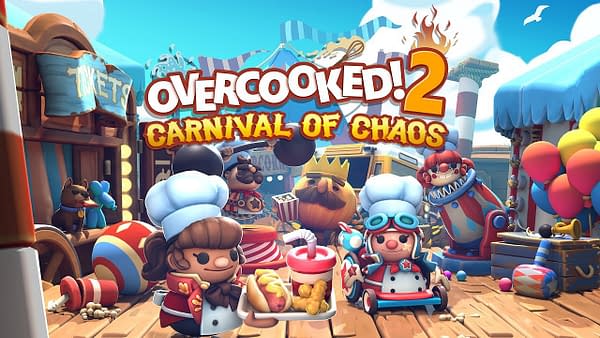 The DLC will hit Overcooked 2 on September 12th. Until then, enjoy the trailer!