The Overwatch League Gets New Apparel & IBM's Watson?
The Overwatch League is gearing up for the 2021 season which starts today, and that includes new gear as well as help from… IBM? Yes, that is correct! After the two partnered up back in October 2020, they got together to offer what is essentially one of the best Analytics and AI Statistics systems to esports as Watson is bringing you every detail you could possibly need for the league. According to the league, following this weekend's launch, Power Rankings with Watson will provide a weekly automated AI-powered ranking system that will be utilized across the board by the League in every endeavor. Here's a snippet and quote from the announcement this week.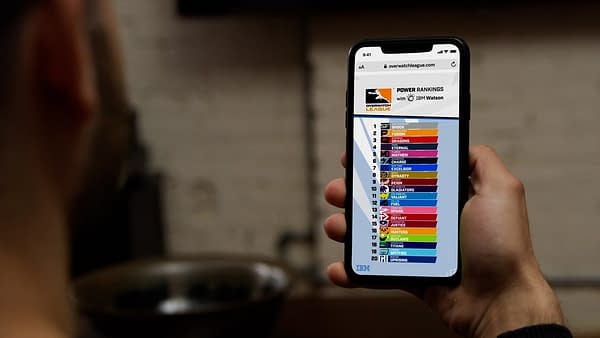 "We've got really talented analysts that follow our players and teams, but there is so much happening in these matches, no human being could possibly observe and evaluate it all," said Jon Spector, Vice President of Overwatch Esports at Blizzard. "We needed a way to capture and analyze every move from every player and feed all that insight into a ranking system that was totally objective and reliable."

Introducing, Power Rankings with Watson, an objective, AI-based approach to evaluate the performance of players and teams in the wildly popular Overwatch League. The benefits of Power Rankings with Watson are two-fold. First, it gives owners, coaches and players a way to assess talent, which is critical for a game with millions in prize money on the line. But more importantly, it gives fans a quick and easy way to engage with the game, and with each other. As Jon says, "This is a great source of conversation for our fans and our broadcasters. And Overwatch League fans love debating stuff like 'who is the best main tank in the world?' The Power Rankings make that conversation richer and more fun."
On top of that, the Overwatch League just introduced a new line of gear for all of their teams. You can now select brand new hats and shirts representative of the 2021 season, all produced through Mitchell & Ness. The new line looks interesting, the hats by far are the highlight at the colors really pop. The shirts… not quite our taste, but we could see people getting into them.