The Terminator Has Invaded "Ghost Recon Breakpoint"
Players in Ghost Recon Breakpoint have got a new set of problems on their hands as The Terminator has invaded the game for a new set of missions. Ubisoft has partnered with Studiocanal to bring multiple missions to the game featuring settings, enemies, and dialogues inspired from the 1984 sci-fi action flick. You'll gear up and face an unexpected threat from the future in a new story arc taking place in a new location on Auroa. The event will kick off in Ghost Recon Breakpoint on Wednesday, January 29th, at 9am PDT. We have more details, a trailer and some screenshots for you below as this new set of missions are entirely playable in solo or co-op.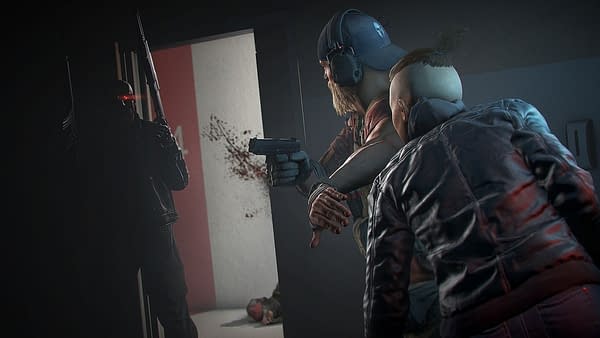 Two main narrative missions will be introduced, during which players will have to rescue and partner with Rasa Aldwin, a woman coming from the future, in the hope of stopping the Terminators' plans. These two missions will be available starting January 29 and February 1, respectively, and will remain in-game once the event ends. In addition, players will be able to face the challenging T-800 cyborgs in daily warfare and interception missions.

Upon completing missions during the live event, January 29 to February 6, players will be rewarded with exclusive items inspired by The Terminator, including the movie's iconic punk outfit, as well as exclusive new Terminator weapons and vehicles. Besides the rewards granted by completing the event's missions, players will be able to further customize their Ghosts with two Terminator-inspired packs, allowing players to fully transform into the Terminator or Kyle Reese in-game.