The Walking Dead's Creators Put An End To Overkill's The Walking Dead
Well, it was somewhat fun while it lasted. After several months of bad poor gameplay, few fixes, controversy and more, Overkill's The Walking Dead is no more. Skybound Entertainment, the company founded by David Alpert and Robert Kirkman, officially terminated the company's contract with the game's developer Starbreeze Studios, effectively ending their ability to work on or sell the game any further. The console version has been terminated, and Valve is currently figuring out how to conclude their end of the sale. Skybound sent a statement to Variety, who broke the news yesterday.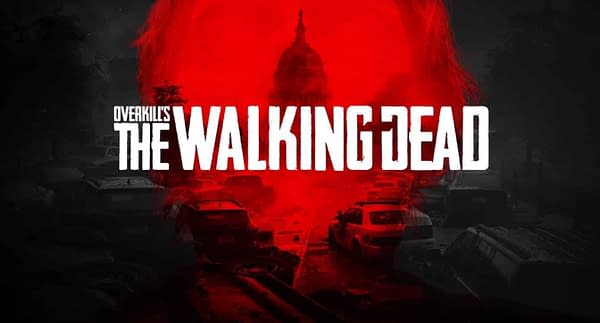 "Our creators and their stories are the core of Skybound, and since 2014 we have worked hard to expand the world of 'The Walking Dead' into an exceptional co-op action FPS," according to the statement. "We did our best to work with Starbreeze and resolve many issues that we saw with the game, but ultimately 'Overkill's The Walking Dead' did not meet our standards nor is it the quality that we were promised.

"We are exceedingly sorry to our fans and share their disappointment in the game. We remain dedicated to providing our fans with the most premium quality content we can offer, and will continue to look for alternative video game options for the IP."
Quite honestly, you could see the writing on the wall after a month went by from release and Starbreeze did little to fix the ongoing problems in the game. One of which that we experienced during our time with the game is that it kept crashing with rarely a save point or option to dive back in with your teammates after being disconnected, forcing you to start missions all over again from the beginning. That, coupled with the fact that the zombies just never ended, made for a bad time and a joyless experience as a team. So to see Skybound come in and put Overkill's The Walking Dead out of its misery feels overdue.
Skibound has also been hitting up their fans asking them for public opinion on what kind of Walking Dead game they'd like to see now that they've also ended the Telltale version, so it seems pretty clear the company are taking back control of the IP as much as possible and putting a focus on what fans want above whoever has the biggest checkbook to make a game.