Nintendo is slowly giving out info about Super Mario Odyssey after their big showcase at E3. The game is causing people to go mental trying to figure out the mechanics of what you'll be doing in the game. We have found out at least one piece of information as it pertains to having a "game over" screen, and Nintendo's own Twitter feed was the source.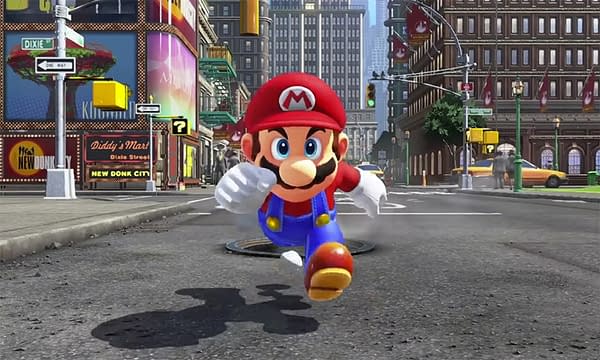 Translated into English, the Tweet reads that when Mario's life is at "0" or he "falls into a crime", he is only penalized 10 coins for his failure. Which means that unlike previous incarnations (let's use Super Mario 64 as an example since that's what everyone is comparing it to), when you die and lose all of your lives, you go to a game over screen and have to start all the way back at the beginning with three lives. Here, you're just paying a fine and moving on with your progress where you started. That's a nice change of pace in Super Mario Odyssey as we're sure failure would have brought us all the way back to whatever weird version earth he now lives in.
マリオの体力が0になったり、奈落に落ちると、持っているコインが10枚減ってしまいます。ただし…!いくらミスしてもGAME OVERはありません。 pic.twitter.com/6oEia6LcVr

— スーパーマリオ オデッセイ (@mario_odysseyJP) July 4, 2017
Enjoyed this article? Share it!