After being teased about two weeks ago, Square Enix and Koei Tecmo have officially added Final Fantasy VII's Tifa Lockhart into Dissidia Final Fantasy NT. As we previously talked about, this is the FF7 Remake version of Tifa, so you're getting what may be a bit of an early preview of what she can do and look like in that game. Even though the mechanics for Dissidia Final Fantasy NT, it's better than nothing. Along with Tifa, the developers have also added a special new appearance for the downloadable character Zenos yae Galvus. This is absolutely free for you to snag starting today until 8:59am PDT on August 7th, 2019 for Steam players, and at 11:59pm local time on August 7, 2019 for the PS4. We have photos of the costume and their alternatives for you here. Best of luck learning Tifa in the days to come.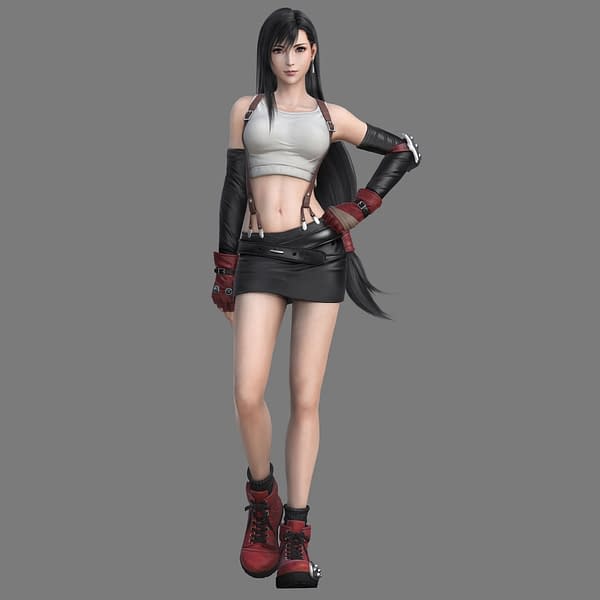 Tifa joins the ever-expanding playable roster today, bringing her powerful brawler playstyle to the game. As an Assassin character, Tifa moves quickly around the battlefield and damages enemies with fast hits with her fists. Tifa's unique 'Fever Time' ability increases the number of attacks available after pulling off successful combos against enemies, whilst her EX Skill 'Limit Break' allows her to raise her and her teammates' strength to help even the odds and overcome the toughest foes.
Enjoyed this article? Share it!