Tilting Point & GameBear Partner Up On Nova Empire: Space Commander
Tilting Point and China-based mobile game developer GameBear have entered into a new deal that includes Nova Empire: Space Commander. According to the press release this morning, this is a multi-year publishing agreement, which will see Tilting Point fund and manage a new global UA campaign for the developer's space strategy game. The partnership will cover all territories except China, and will include the asset creation, app store optimization, platform relations, ad monetization, and porting assistance. You can read more about the game below along with a couple of quotes from today's announcement.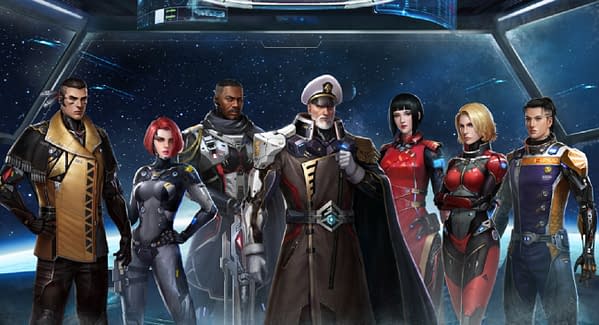 Nova Empire: Space Commander is an action-packed space strategy game available on iOS and Android devices that puts players into an epic battle for conquest of the galaxy, waging war online with other players across the globe. Players are able to recruit elite admirals, design fleets, customize space stations, and ultimately create alliances and alliance legions, all for the greater purpose of galaxy domination. Nova Empire: Space Commander launched globally on Android at the end of 2017, and on iOS in February of 2018, and has made close to $25M since then.

"We love Nova Empire; it's an incredibly engaging game that encourages building alliances and playing together — at a time when we know social connection in games is helping many people through physical isolation," said Samir El-Agili, president of Tilting Point. "The title has already achieved a great deal of success, and we know that with our resources, team, and technology, we can bring the game to new heights."

"GameBear can't wait for Tilting Point to help us bring our game to even more players across the globe to enter into the alliances and legions of Nova Empire," said Chen Yuan, CEO of GameBear. "Their deep expertise is of great value to us, and this partnership speaks volumes about their confidence in our game. We only hope this is just the beginning of a beautiful relationship."