"Death Stranding" Novels Released In Japan, No Western Date Yet
Earlier this month we announced how Death Stranding would be getting some novelizations. This week, these books finally came out in Japan. Word got out on social media that the first two books had officially dropped, with one of them apparently being written by Kenji Yano under the pen name Hitori Nojima. Best we can tell from the initial descriptions, these aren't hardcore novelizations of what the game is about, simply stories of what could possibly take place between the beginning and end of the game.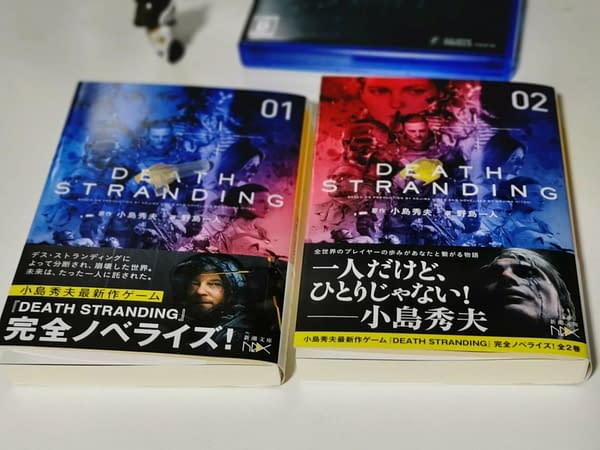 As of right now, the books do not have a western distribution date. We do know there will be a steelbook version of the novels that will drop in February 2020. But whether or not that s the version going worldwide is still up int he air at this point. We assume it will be as it seems Hideo Kojima is planning to make Death Stranding a multi-entertainment phenomenon. Even talking to some outlets that he could see it becoming a movie. So it only make sense we'd end up seeing a book version come our way down the road.