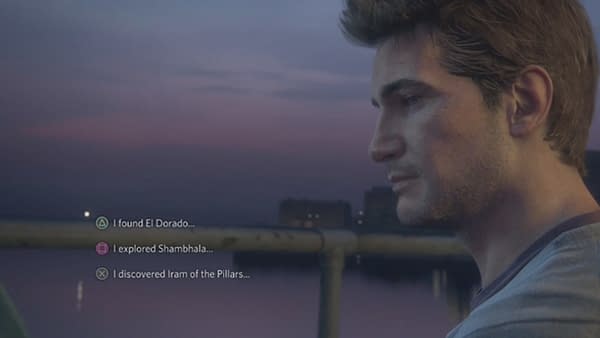 As revealed at PlayStation Experience, Uncharted 4: A Thief's End will be the first Naughty Dog game to feature optional dialogue. It seems an odd choice, as the developer has always been content telling its own story in its game without the player's narrative input.
Speaking to Kinda Funny games (via VG247), the game's director Neil Druckmann explained why the choice was made to include them.
There were a few spots in the game where we felt dialogue options would give us something interesting. So with Sam talking to Nate about his adventures, we thought this was cool nod to the fans. Where would Nate start the story? Let's give fans the option so they can start the story wherever they want.
I think the key word here is "few". I don't expect this to be a huge feature in the game, but it does lead me to question why it would be in at all. I guess we will have to see how it plays out in the game when it launches.
Enjoyed this article? Share it!