Voidtrain Will Have A Free Demo During February's Steam Next Fest
You'll be able to try a free demo of the action simulator Voidtrain as the game will be a part of Steam Next Fest this month.
---
Indie developer and publisher HypeTrain Digital confirmed this week that Voidtrain will be releasing a free demo for this month's Steam Next Fest. If you haven't seen this game yet, the premise is that you have joined up as a crew member of an Interdimensional Express Train that traveled between parallel dimensions. While on board, you'll jump from place to place, discovering new mysterious creatures, enemies, and vast expanses that boggle the mind as to how they exist. You'll have a chance to upgrade and customize the train with better armor, weapons, supplies, and materials, either by yourself or with a crew of four. The game reminds us a lot of Guns Of Icarus, with more of a sci-fi feel to it. The demo will drop on February 6th.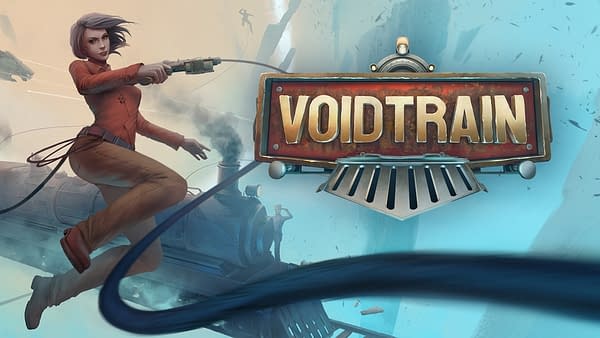 "You are an engineer thrust into the strange and mysterious Void, a world with its own history, rules, and future. Build and upgrade your own train, craft powerful weapons, fight various enemies, and survive the surreal landscapes of the Void alone or together with friends. Explore a vast ever-changing world full of mysteries and unique places. Discover floating islands with puzzles and dangerous fauna. Make your way through minefields and visit depots. Meet adorable Rofleemo and make them part of your crew. The Void has much to offer for those seeking adventure, so get ready to accept its challenges!"
"You won't simply expand the train, but you'll build it yourself from scratch. Start with an empty trolley and develop it into a proper train with multiple wagons and an advanced engine. Customize the look of your train and fill it with all sorts of objects: from storages and workbenches to decorations and tables for mini-games. The Void is a dangerous place, and you'll face a variety of enemies on your way: from regular soldiers to bloodthirsty sharks. Craft and customize your weapons and equipment, escape from being chased, stand against multiple enemy waves in the arenas, clear outposts, and be prepared to constantly fight for your life."