"Warframe" Devstream 137 Reveals Gara Deluxe & More
Digital Extremes haled their latest Warframe Devstream, #137, and showed off a number of items for fans to sink their teeth into, like Gara Deluxe. Check out the photo below and just marvel at that armor! That's a hell of a design that will be dropped into the game. Some of the other topics they covered were the reveal of the heavy metal Shawzin, changes to the Pets, a better look at the Nova Deluxe and Kitgun skins, a new enemy encounter you'll be seeing on your Railjack, and a change coming to the Lich system.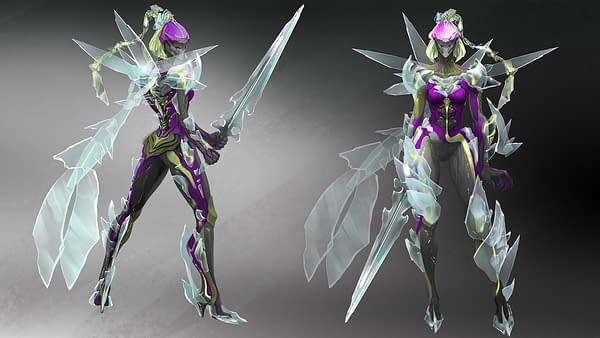 Oh, we almost forgot, the next Warframe has an official name, as it will be called Protea. Enjoy the video below where you can get info on all of these additions and changes.