We Review The Video Game Documentary Running With Speed
We take a look at the new documentary Running With Speed as they look at a specific period in the landscape of video game speedrunning.
---
Wild Arrow Media and Good Deed Entertainment have released a new documentary on retro video game speedrunning called Running With Speed. This series caught our eye a few years ago when it was mentioned by a few different Twitch streamers that they were taking part in a documentary about the competitive gaming genre. But with the pandemic happening, it all kind of went quiet, and we weren't sure what was to become of the doc. To be fair to the filmmakers, documentaries tend to take a while to produce when done right, so we already expected a long wait while they put it together. That all changed this past week as they released it for multiple streaming services, which you can watch right now. We got a chance to check out all the episodes and here are our thoughts.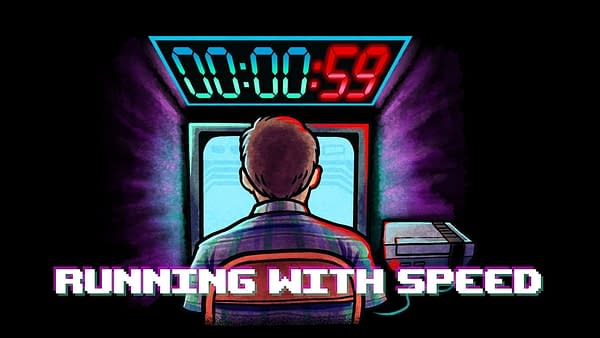 The primary focus of the series is on two primary subjects: the history of speedrunning as a genre, and the Kaizo Mario scene with some of the major players featured throughout. They also talk about other titles that have large speedrunning scenes, such as The Legend Of Zelda, Metroid, and Punch-Out!!, as well as a brief look at the history of Games Done Quick and its impact on gaming. For people like myself who actually follow this kind of stuff, a number of the people here are familiar names. But for those who aren't, this series introduces you to many of the titans of speedrunning. Including GrandPooBear, Mitchflowerpower, Cheese, AndrewG, GlitchCat7, Oatsngoats, Spikevegeta, Narcissa Wright, Zoast, Sinister1, ZFG, and many others.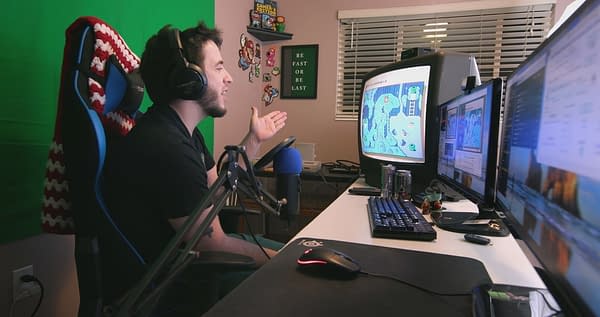 Running With Speed does an amazing job of making the information of what exactly everyone is doing quite clear, which is quite a feat unto itself, considering the material. Unless you're checking out speedrunners and know some of the terminology and records and have a favorite game you like to watch, the vast majority of what it is tends to go over a lot of people's heads. Even some hardcore gamers don't quite grasp what these players are doing or why they're doing it sometimes. This series takes the subject matter and breaks everything down concisely so you have a better understanding of everything, including the nuances that have become ingrained in the community. Such as saving the animals in Super Metroid and why that's a meme to this day. I watched this with a friend I've discussed the topic with before on occasion who didn't understand it, but after watching the doc, they now have a good grasp on what it is and what it means to these players.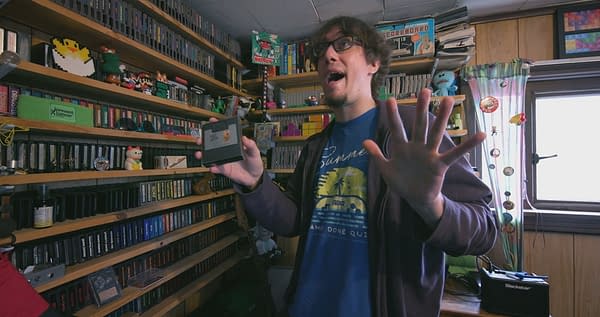 The best moment in Running With Speed that highlights what an impact speedrunning has is a look at Games Done Quick, the annual series of fundraising events in which people try to do crazy speedrun categories of some of your favorite games of all time, all in the hopes that you'll donate money while they do it. The event was originally supposed to happen at MAGFest, until they discovered the internet at the convention center was not adequate. Forcing them to move locations to the owner Mike Uyama's mom's basement to make the event happen. Since that time, it has ballooned into a bi-annual event, with other mini marathon events taking place throughout the year, all working to raise funds for charity. The doc does a wonderful job showcasing it and what it's done over the years, and is worth watching for that alone.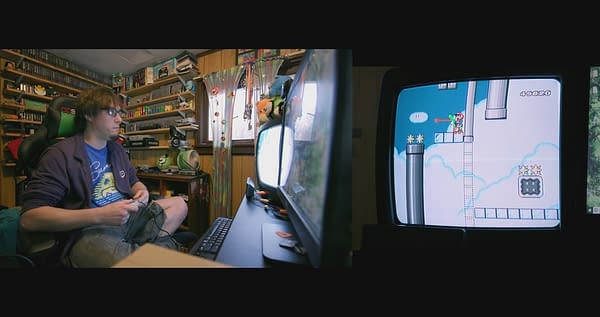 One of my favorite parts, and pretty much the two narratives that stick out, are the careers of Mitchflowerpower and GrandPooBear, and how speedrunning changed their lives. Mitch met his wife through his own chat and eventually moved from Canada to Utah, which is where he currently lives and broadcasts almost daily, as he has turned speedrunning from a hobby and occasional World Record pursuit into a full-time job. The same can be said for GPB, who turned to gaming after an accident forced him out of being a professional snowboarder. He, too, has had an amazing career built from speedrunning, to the point where another Kaizo runner named BarbarousKing made two Kaizo games about him with a third on the way. He even scored a Red Bull partnership as one of their few sponsored gamers. And we get to see their stories intersect as the two friends play games during Awesome Games Done Quick 2019 (which we were watching live as they filmed this doc), helping raise money for Doctors Without Borders.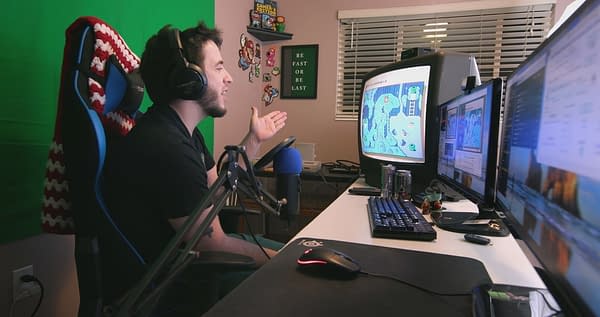 There's a lot to appreciate about Running With Speed that we can't encapsulate into a single review without spoiling the entire thing. This is about as good of a doc you're going to get on the subject, shy of them following around about a dozen more individuals who played a hand in making speedrunning what it is today. And there is a LOT of ground this series did not cover and could probably still cover if they ever decided to make more episodes. But the big takeaway is that this is well worth your time to watch, especially for gamers who have never gotten into speedrunning or may not be entirely familiar with its history and are looking to learn more.
---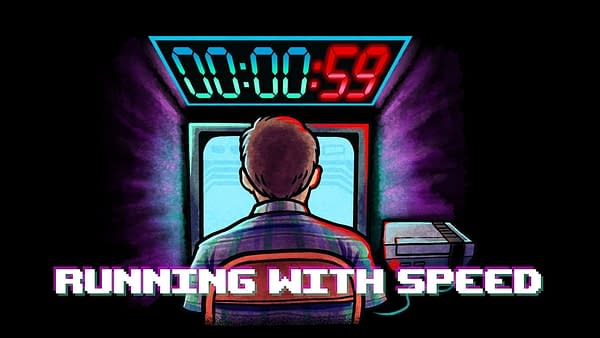 ---
Running With Speed gives those who have no idea what speedrunning is, an education in the genre. This is a great look at its history, a glimpse into the lives of some well-known people who do it, and the benefits it has brought. Including a major charity event that takes place twice a year.
Credits
---
Distribution
Good Deed Entertainment
Production
Wild Arrow Media
Directors
Patrick Lope, Nicholas Mross
Writers
Patrick Lope, Nicholas Mross, SummoningSalt