State Farm's #PlayApartTogether Tournament entered it's sixth week on May 28, bringing players into the world of Forza 7. #PlayApartTogether brings the world's athletes and games, including Mike Tyson, Nick Cannon, and Melissa Ortiz — who recently competed in Fifa 20! Forza 7 is the perfect game for the #PlayApartTogether initiative — it's perfect for both casual and more seasoned gamers, and besides. Who doesn't love a good racing game?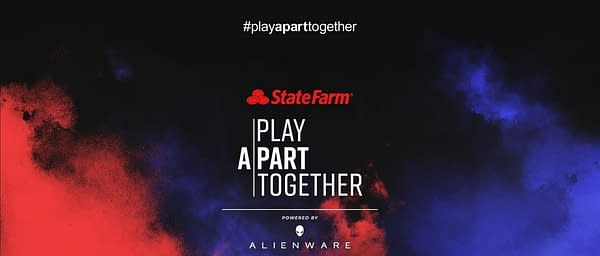 For Round 6 viewers will see the likes of:
Surfnboy – YouTube
Galadon – YouTube
Evilhiccup – TikTok / Twitch
Langston Galloway – NBA
Braxton Miller – NFL
Ryan Shazier– NFL
Andrew Stickney – Rogue
LittleDragonLil – Rogue
Ad9m – Rogue
Garen – Rogue
Fans interested in watching can tune to Twitch and Facebook alongside Greenlit Content respectively. Fans will also have the ability to donate to charities such as the American Red Cross and the World Health Organization, during the event.  This new initiative from State Farm aims to help people stay connected and entertained, all from the safety and comfort of their homes. Every week new athletes, celebrities, and gamers, join this fun cause in an effort to provide new content for the world at large.
Since the world shut down to the COVID-19 pandemic, esports and online gaming have become paramount at keeping us connected and entertained. Companies the world over have created new and exciting tournaments to keep people entertained and happy, during an otherwise bleak period. Places such as ESPN have even started to air esports tournaments, as real sports are currently on hold — well, save for pro wrestling. We've been keeping you up to speed on all the tournaments you may have missed during this time, and look forward to bringing you more exciting news from the ever-growing esports world.
Have you been following #PlayApartTogether? Is there an esports event you think we should cover? Let us know in the comments below!
Enjoyed this article? Share it!