What's in the Box?!: Loot Crate Boxes For January/February 2019
So if you're a regular reader who checks out our subscription box reviews, you may have noticed we haven't done anything with Loot Crate in a hot minute. There have been some problems with shipments being delayed and paused and waiting for things to be organized on their end. So over the next couple months, you're going to see some reviews from us on shipments that should have been here a while ago, and we'll begin with all the packages I received for January and February 2019. We're going to start with the Loot Gaming boxes since gaming is in our hearts to start with. The January box was quite interesting as we received a Rage 2 crossing sign, a The Last Of Us Part II mug, a poster and a figure from Fallout, a gear-related pin, and a Borderlands shirt featuring Claptrap. I liked this box because it offered a little something of everything, the figure was most definitely the best item from this box. January's version was a winner for us.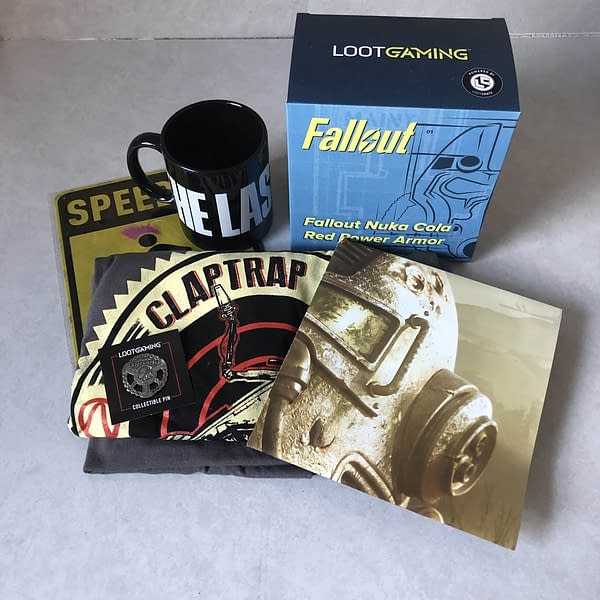 February was a bit of a mixed bag in terms of games offered. We got both a hat and a poster for The Elder Scrolls Online, a Diablo mug that changed color to red when heated, a Tomb Raider shirt, A Dark Souls card wallet, and a Rupee pin. This felt more like a weird combo box with the thinnest of genre strings linking them together. The mug was by far the best item in the box and it was fun to watch it turn red. Everything else was kind of middle-ground items, except for the design on the hat which I thought was pretty boss. I'd say this was an okay box, and I want to see what they do with it for March.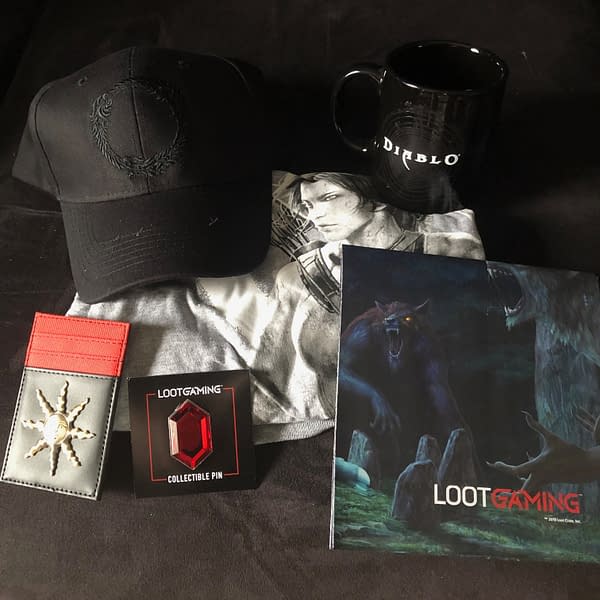 Moving along to the Loot Crate DX boxes, the January one was pretty interesting. Inside the January box, we got a pretty good set of items. This included a set of pins from the company that included a pizza, a remote, and a soda tied to no properties but just called "Loot Crate & Chill". There was also a pair of Archer Red Beer glasses, a large Kidrobot figure of Nibler from Futurama, and a long sleeve shirt featuring Bob's Burgers with the special Burger Of The Day written on the sleeve. Aside from the pins which were just kind of there, the rest of the box was amazing and I loved all three of these items. A major winner from the January version for us.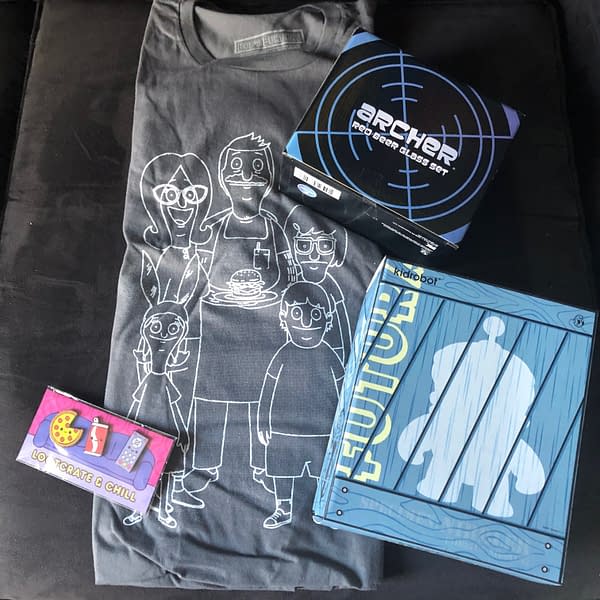 The February box was an interesting one as we again got a mix of items that I'm not even sure how they all link together beyond the loose thread that is they all include transformations. This included an art print for Avatar: The Last Airbender, an Alita Battle Action Figure that looked amazing out of the box, a Green Ranger Dragonzord wooden figure, and an Iron Man long sleeve hoodie showing him in the Mark 1 from the comics. I really liked the figure and the hoodie, and the art and the Dragonzord was pretty nice. This box was supposed to include a Transformers pin, but it was missing, so that's a bummer. February's box was above average, but not what I would call amazing. Again, I wanna see where they go with March.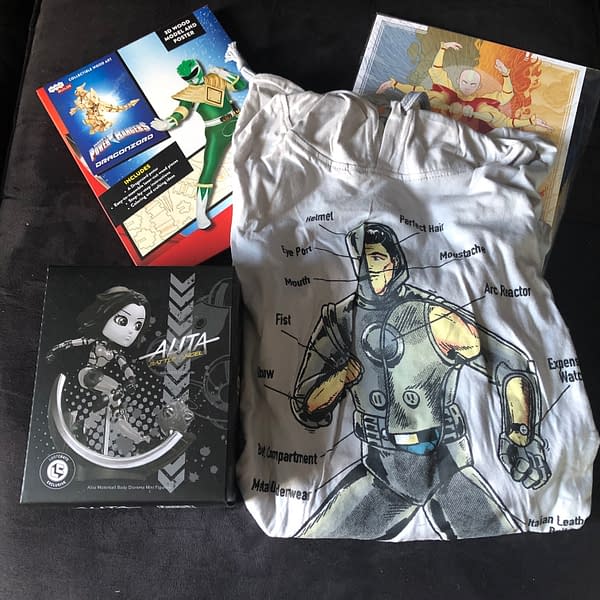 The last two came to us from Loot Tees, the first one from January is a cool shirt from Lost In Space, the newer series that's online. Here you have a shirt matching the uniforms, complete with the J2 logo on the front with a light blue shading to show off some of the graphics. I liked it, but in darker light, it loses some of the detail, which is kind of disappointing. It's a cool shirt, but it only looks good when it hits the light.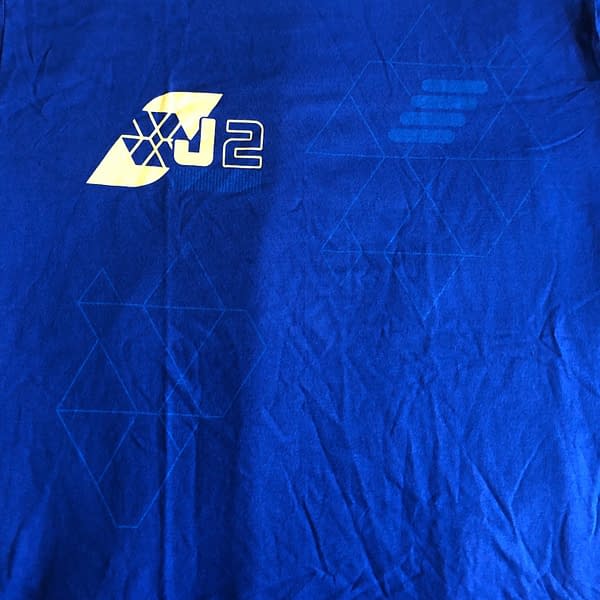 For February, we received another Power Rangers item in the form of the Megazord. This is a dark blue shirt with a gold shine of the zord done in metallic paint. I thought this was brilliant as it makes the zord pop no matter what the setting, and you immediately recognize it even if you're not a fan of the series. This one was a winner in my eyes and made me wish they had a series of these showing all five of the zords in their animal form before they turn into the Megazord.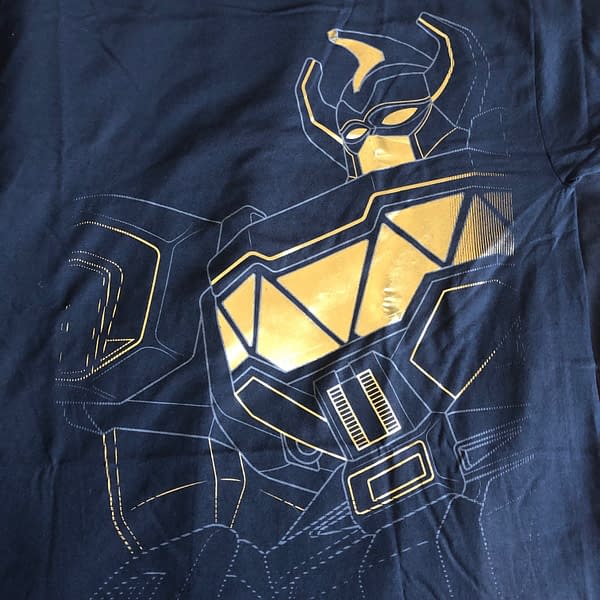 Overall, January seemed to be the more dominant of the two months while February had promise but it felt random. As of when we write this, some of our March boxes are supposed to be on the way, so we'll see how those shape up when they arrive.