World Of Warcraft: Shadowlands Will Give An Update On June 9th
Blizzard Entertainment announced this week they'll have new information to reveal about World Of Warcraft: Shadowlands. The company revealed that on June 9th, we will see World of Warcraft Executive Producer John Hight and Game Director Ion Hazzikostas, live from their homes, as they share a look at some of the new content from the next expansion, Shadowlands. The entire event will start at 9am PDT and will be simulcast on the World of Warcraft Twitch and YouTube channels. Here's a brief summary of what Shadowlands is about.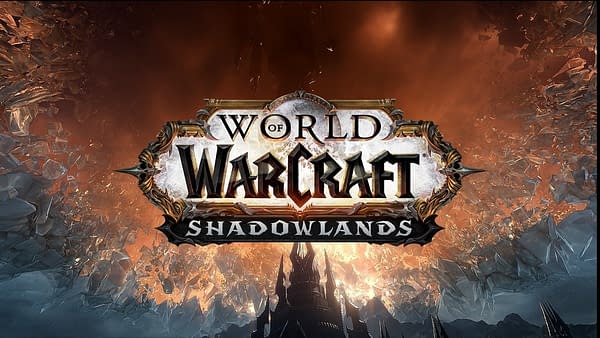 With a single act of destruction, Sylvanas Windrunner has ripped open the way to the afterlife. Azeroth's staunchest defenders have been dragged into all-consuming darkness. An ancient force of death threatens to break its bonds and unravel reality. Hidden realms of wonder and horror await any who would pass to the other side. The Shadowlands is home to an entire realm of the departed; it is a world between worlds whose delicate balance preserves life and death itself. As one of Azeroth's greatest champions, you have been granted the power to cross over in body and soul. Now you must investigate a conspiracy to unmake the cosmos, and help Warcraft legends journey back… or fulfill their ultimate destiny.
As to what we're actually going to see, that's anyone's guess. With BlizzCon 2020 officially canceled due to COVID-19, the choice has thrown a lot of Blizzard's plans into chaos. Much like what we're expecting this new expansion to do to the world once players dive into the story. We're guessing at best we'll get a lore update and some footage of what changes are coming, but a lot of what's in store will remain a secret. Fingers crossed they give us an actual release date and not just a random window.