Wargaming has a couple of cool things happening in World Of Warships this month, as the game gets a new update and a crossover event with Azur Lane. The anime and manga will be bringing in the mysterious Fleet of Fog, which has seized control over the World Ocean. This is a mysterious and invincible squadron made up of the reincarnations of legendary ships from the first half of the 20th century. Among them are the Kongo, Kirishima, and Takao.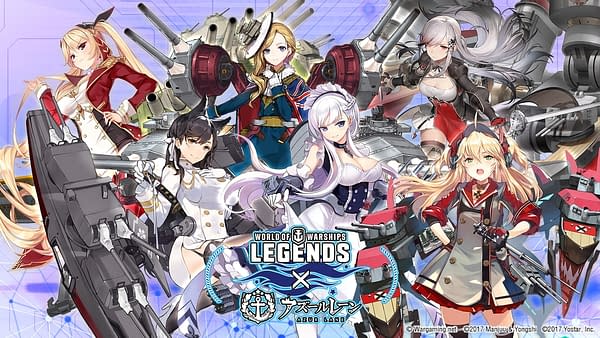 The main battleship Yamato is equipped with a superweapon that they use to block the humans from accessing the seas. So, of course, it's up to you to get through and stop them from cutting off access to the world. There are a number of ships at your disposal, which you can read about below. World Of Warships also received an update for February 2020, which you can check out a video below describing everything you'll see in the game. Good luck against the fleet!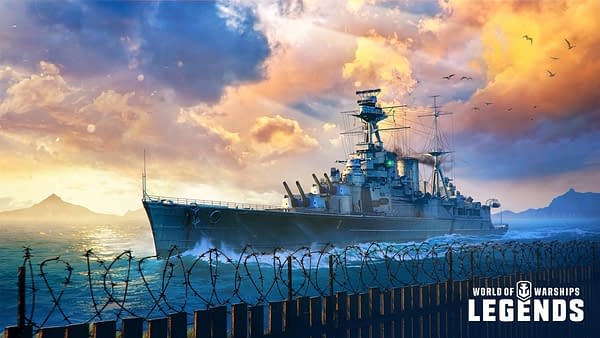 There are a total of 9 premium ships (see below) with this update and each ship comes with her respective same-name Commander with a unique voiceover from the anime series.

ARP Takao which is a versatile heavy cruiser with powerful artillery, torpedoes, high speed and low detectability. The ship comes with the alternative Arpeggio permanent camouflage.
ARP Ashigara, ARP Nachi, ARP Haguro, and ARP Myōkō which are effective heavy cruisers, capable of engaging the enemy with the help of their numerous 203 mm guns and 610 mm torpedoes.
ARP Kirishima, ARP Haruna, ARP Kongō, and ARP Hiei are high-speed battleships with long firing ranges for their tier.

ARP ships are all premium ships which means that they earn more credits per battle and their permanent camo provides bonuses to XP as well as reduce the cost of their post-battle service. You can reassign Commanders from any Japanese ships to ARP ships without having to retrain them. XP earned on ARP ships can be converted into Free XP. Commanders Gunzo Chihaya and Iona, each with 11 skill points, are available in the Premium Shop.
Enjoyed this article? Share it!