Wyrd Adding Individual Faction Books to Malifaux Third Edition
The fine folks at Wyrd Games are dotting all the "i's" and crossing the "t's" on the third edition of Malifaux, which will be hitting stores sooner than a lot sooner than most of us anticipated: Are you ready for early summer, 2019?
That's going to be a huge relief for game stores that have been sitting on 2E models since the news of the third edition dropped a few months back. Some Malifaux fans saw the new renders on Dreamer, and that was it for the older 2E model!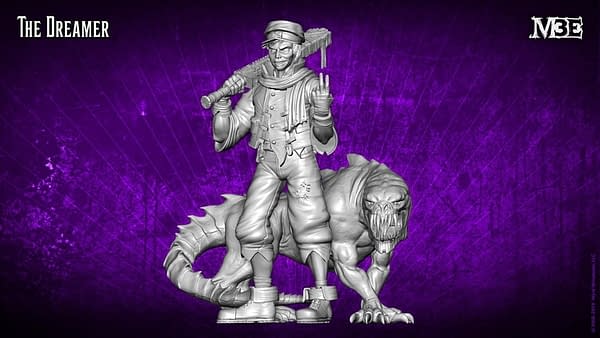 Still, The Other Side has been a blast, and there are a ton of great Wyrd minis coming out to support that!
Wyrd also let us know that each and every faction for Malifaux will be getting their own source book, which will be pretty cool for fans of the weird-west miniature game!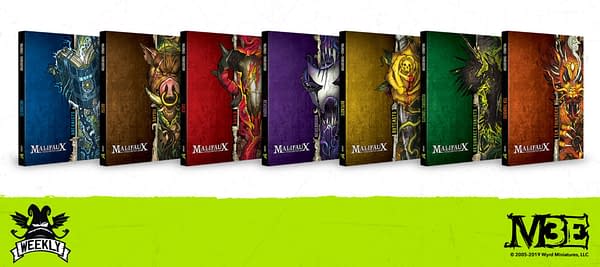 In the latest Waldo's Weekly column, Wyrd had the following information about the new books:
So, in addition to new boxes, sculpts, models, cards, rules, and ways to play, we are also releasing new Malifaux books.

That's right, books, as in plural. Many, many books. So many books that we might be building a book fort in the offices. One book per Faction will be hitting store shelves either at Malifaux Third Edition's launch or shortly thereafter (we'll be staggering book releases a tad, but don't worry – all of the information you'll need to play will be immediately available). Across all of the books, we'll be covering new characters, art, bios, and stories (so many stories!).

These stories will push the lore and world in new and exciting (sometimes scary) directions, further expanding what we've grown familiar. Dig deep enough into them and you're sure to find a secret or seven along the way. Some are more obvious than others.
Seven new books will be released for the factions, in addition to the core rulebook, which will be released in print format at stores, but available digitally from weird for free!
So, we're just a few short months from a brand new edition of Malifaux, so get your fingers limbered up for some card-flipping fun!